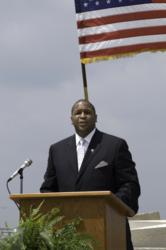 "Recently passed NLRB rules that make it easier for unions to organize could drive up employer's administrative costs 17-25%."
Austin, Texas (PRWEB) December 01, 2011
"As we stare 2012 in the face, we have a good idea of what the types of labor & employee relations issues our clients and other employers might expect," says Oliver Bell. "I can tell you that these changes will have a significant impact on our economy. Key areas to watch include: (1) on-shoring, (2) election year politics, (3) regulatory changes, (4) employee relations surveys, (5) social media, and (6) collective bargaining."
On-shoring - "The biggest positive in our forecast is jobs! We can expect more businesses, namely manufacturers, to begin 'on-shoring' their production and return jobs to the United States. This new trend, only now in its infancy, will have a much needed, positive impact on domestic employment," predicts Bell. "The cost of producing goods overseas and shipping them back to the United States has reached a tipping point where those same goods can be produced domestically, based on improved efficiency, for less. This will help increase domestic employment."
Election year politics - "2012 is an election year and the national political stage will be popping! There are a host of election year regulatory changes that could occur to curry favor with various special interests," predicts Bell. "There are promises being made addressing every special interest under the sun - the business lobby, labor lobby, environmental lobby, tax lobby, pro-growth lobby, big government lobby, small government lobby, foreign investment lobby, foreign divestiture lobby, immigration lobby, you name it… all are looking for some sign that the next four years will be more positive for them," says Bell. "The candidates that can hobble together the best coalitions will be the most successful."
Regulatory change - Oliver Bell, Inc. predicts that the most profound changes for 2012 will happen in the alphabet soup of regulatory agencies that will be working overtime to impact policy. "Several federal agencies including the DOL, NLRB, NMB, EEOC, & OFCCP have recently made or proposed changes impacting employers. DOL is proposing changes in the Labor Management Reporting and Disclosure Act (LMRDA) enforcement that would inexplicably require employers to report virtually all employee relations activity to the government. The NLRB is requiring new posting requirements regarding labor law and changing well established union election requirements that would so shorten the time frame for elections that the term 'ambush election' is now being widely applied," says Bell.
"The National Mediation Board (NMB) has already modified long standard rules that change the balance of labor-management relations. The federal government can now financially penalize any vendors who discuss employee relations issues with their employees if it can in any way be tied to maintaining a union-free workplace. Further, recent reports from offices such as the Equal Employment Opportunity Commission (EEOC) indicate that employment litigation is well above normal, employers are losing well above historic trends, and the financial consequences are more severe. If employers are bad actors in this scenario, then this is a good outcome. However, if this is a result of government overreach, then the employer's tax dollars are working against their own interests."
Collective bargaining - Other predictions from Oliver Bell, Inc. include the expectation that unionized employers will experience more strident collective bargaining as unions try to reclaim pay and benefits conceded during the recession. "This will lead to a greater need for work stoppage contingency planning as there will be more saber rattling in regard to strikes," says Bell.
Social Media – The firm also predicts more controversy on the use of social media "The big discussion point will be, 'what is private and what is not,'" says Bell. "People want a 'pass' when something they voluntarily post online later appears to have an element of backlash. Are people who post things for the public to view turning themselves into a public entity? Should they then have a lower expectation of privacy? If you post your life online, can you really be upset that people think you are 'ultra cool' or others think of you as a 'super fool?' I predict social media is going to continue to raise more questions than it will give us answers," says Bell.
Surveys - "Employee surveys will continue to be important. However, the concept of the instant survey or quick result survey is going to become more popular," says Bell. "One-hundred plus page diatribes detailing survey results are going to go out the window. Employers rarely have enough time to act on all the issues. Employers will have more interest in action plans that allow them to effectively cascade and handle 7-12 focused actions per business unit/per department/per work team, per 6-12 months."
The Net-Effect - The economic impact of events in 2012 could be significant. "If we see jobs come back to the U.S. as a result of on-shoring that would be a positive. On the other hand, the sheer uncertainty of the regulatory climate will be a negative because there are so many unknowns for employers," says Bell. "Recently passed NLRB rules that make it easier for unions to organize could drive up employer's administrative costs 17-25%. That is the administrative cost difference of managing in a unionized versus union free environment. Employers would clearly prefer to avoid those costs at the present."
"There is a cliff out there for operations and labor relations leaders, and they will need to diligently plan ahead to keep from being driven over the cliff. Those leaders cannot watch from the sidelines and wait for change to come. It is critical they get in the game, be in the know, and be proactive in developing positive employee relations strategy," says Bell. He continues, "While rules, laws, and circumstances may change around you, the one thing that won't change is that employees still need their leaders to be 100% engaged in the team's success. An engaged workforce and leader are mutually productive."
For the complete 2012 assessment, click here.
Oliver Bell, Inc. is a labor relations consulting firm providing pro-employee/pro-employer strategies for union and nonunion employers in the United States, Canada, Central America and the Caribbean. Oliver Bell, Inc. consultants work with clients to find the most effective approach to align organizational and stakeholder goals to enhance employee relations while reaching safety, productivity, customer service, and revenue goals. Oliver Bell is also the founder Texas Labor & Employee Relations Consortium (TLERC). TLERC is a professional networking forum of senior operations, labor relations, and human resources leaders. Membership in TLERC is by invitation only. Please visit us online or follow Oliver Bell on his blog and on twitter @oliverjbell.
###