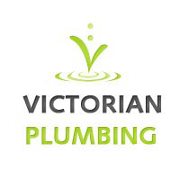 (PRWEB UK) 3 December 2011
It is fair to say that Victorian Plumbing has come a long way since being established in 1999, starting with selling a select range of original and antique Bathroom Furniture including taps, showers and cast iron baths (Victorian Originals). A dedicated few in-house craftsmen specialised in the restoration of original items, and also offered a comprehensive customisation service on request. Victorian Plumbing quickly developed a strong reputation for supplying unique and specialist items, many of which have since been featured in popular household magazines and on TV shows. In 2003 the product portfolio was expanded to include many of the popular high street brands, ranging from the latest modern/contemporary designs to more traditional ranges.
Victorian Plumbing has continued to expand year after year due to increasing sales, positive feedback, recommendations and a superb website offering a vast range of products at very competitive prices. Sales are now soaring due to good products, a continuing commitment to deliver great customer care and an increasingly large following on Facebook and Twitter.
Now that Victorian Plumbing has joined Facebook and Twitter, existing and new customers are now able to keep up to date with the latest offers, news and reviews from Victorian Plumbing. After just a couple of months on Facebook, over 1000 followers are now being updated daily on news and offers. This Facebook page will offer you the 'Deal of the Week', which has proved to be extremely popular. A like page is available where weekly news and reviews are posted, keeping you up to date with the company and current products.
Twitter! You can now find Victorian Plumbing also on twitter, simply search and follow @victorianplumb . This is another recent social networking step for Victorian Plumbing, we are updating on a daily basis - news, offers and blogs. The news and blogs sections are particularly interesting and informative as they offer great DIY tips and advice.
Both of the pages, Facebook and Twitter, are continuing to grow on a daily basis, helping to spread the joy of the Victorian Plumbing website and services. It has proven to be a great platform for business growth, and we have no doubt that it will continue to grow. Victorian Plumbing started as a small specialised company, but has now grown to be a major online force in the UK Online bathroom retail industry.
###