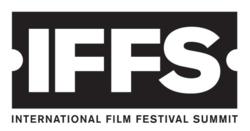 Twenty years ago the issue was how to get money to produce a film; today it's how do I get my film distributed
New York, NY (PRWEB) December 01, 2011
The International Film Festival Summit (IFFS) announced today that Matthew Modine, Award-winning Actor, Writer, Director, and Producer will be participating at the annual IFFS taking place December 4-6, 2011 in Austin, Texas.
Matthew will engage in a dialogue with IFFS participants to provide an actor's view on film festivals, and what attracts above-the-line players to film festivals. The Fireside Chat, which will be hosted by Robin Bronk, CEO of The Creative Coalition will take place from 4:30pm to 5:30pm on Monday, December 5th.
"I've had the pleasure of working in a profession of my choice for 30 years," said Matthew Modine. "During this time I've worked in both studio and independent films. I've witnessed the incredible rise of film festivals and seen the ebbing and flowing influence of independent films (clearly an oxymoron, as nothing could be more dependent than filmmaking). Twenty years ago the issue was how to get money to produce a film; today it's how do I get my film distributed? With inexpensive camera and sound equipment and plug and play editing programs widely available, there's now a sea of films for festival directors to wade through. As a filmmaker, I'm now exploring the festival world and learning about the people that make the decisions that can, with a letter of acceptance, change a person's life. I look forward to sharing my insights of working on both sides of the camera."
Matthew Modine will also be screening his new award-winning film, Jesus Was a Commie during the fireside chat, and also on Day 1 (December 4th) of the IFFS during the IFFS Industry World Premier Screening at Cinetransformer at 8:00 pm and 10:00 pm next to the Omni Hotel-Downtown.
Matthew's new purposefully provocative short film, Jesus Was a Commie, won the Founders Prize for Best Short Film at the Traverse City Film Festival. It was also awarded the Oldenburg Star recognizing bravura and compassion in visionary filmmaking at the Oldenburg International Film Festival in Germany. In addition to festivals, the film has screened at the Society of Illustrators, Soho Houses in NYC and LA, Yale University, and the Metropolitan Museum of Art in NYC. Jesus Was a Commie elegantly and intelligently captures an audience desperate to understand what is happening across our country. Using unambiguous language that openly presents two swamplands America is presently bogged down in; environmental degradation and partisanship. Modine's words are as plain and simple as a parable from his film's title character. Jesus was a Commie is an avant-garde dialectial conversation about the world and the prominent issues of modern society. Co-Director/Editor Terence Ziegler, Producer Adam Rackoff, USA/2011.
Modine's film roles include Stanley Kubrick's Full Metal Jacket, Alan Parker's Birdy, Vision Quest, Robert Altman's award-winning Shortcuts and Streamers, Showtime's Weeds, and HBO's And The Band Played On and Too Big to Fail. He just completed Girl in Progress (opposite Eva Mendes), Edward Zwick's Family Weekend, and the final chapter of Christopher Nolan's Batman trilogy, The Dark Knight Rises.
"Matthew's film is a beautiful soliloquy about his dreams for society," said Laurie Kirby, Executive Director, IFFS. "You will also be engaged by his thoughtfulness as an actor, filmmaker, and humanitarian. It's a film and panel you won't want to miss."
MEDIA REQUESTS
To schedule an interview with Matthew Modine, interested media please contact Workhouse, CEO Adam Nelson directly via email nelson(at)workhousepr(dot)com or by telephone +1. 646. 205. 2540
About International Film Festival Summit (IFFS):
The International Film Festival Summit (IFFS) is the largest international organization representing the film festival industry. The IFFS mission is to promote and strengthen the global film festival industry through education, networking, dissemination of information, and the cultivation of high standards for the industry. The IFFS was founded in 2002 and provides the only annual conference & symposium for film festival professionals and entertainment executives to network, learn from one another, establish partnerships, and understand the latest trends in festivals and independent film. http://www.filmfestivalsummit.com
For those interested in learning more about the International Film Festival Summit please contact Laurie Kirby at laurie(dot)kirby(at)michaelbass(dot)com or 626-470-6043.
###