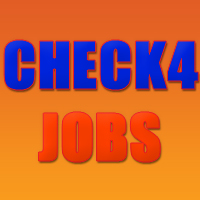 (PRWEB) December 03, 2011
Basically, they perform the function of a highly focussed search engine. They search for and link to any job advert they can find or are given. This specialisation has numerous benefits for all concerned, non least the candidate.
Because the job aggregator collects and sorts every job advert entered onto the web (which probably accounts for all of them), the job seeker simply needs to visit one site and not thousands of separate ones. Check4Jobs now lists over 450,000 live vacancies categorised into profession and location. For example, search for jobs in London and they return 96,132 possibilities, refine this down further by salary, profession and proximity to your home - think how long this would have taken pre-aggregator?
For added candidate convenience Check4Jobs also offers further features for the job seeking candidate in the form of a CV distribution service called iCV. Candidates can upload their CV and have it distributed for them to other jobs boards and candidate databases - it really doesn't get an easier than that.
Speed of delivery is also a major factor that aggregators have over general search engines. Many accept feeds directly from recruiters allowing a job to be listed within minutes of its creation. Compare this to say Google, who may take several weeks, or even longer to get round to collecting this information
They're not just a godsend for job seekers. Direct recruiters, agencies and other job boards also seek aggregator services. In the Online Recruiting Survey, Fall 2011, 67.1% of jobs board said they used a job aggregator to either provide additional jobs to be posted on their own site, or to post their own jobs. This represents nearly a 15% increase on the previous year so it's obviously a relationship that is flourishing.
Aggregators are lead generating masters with a major in web marketing. Smaller companies and even larger ones simply cannot devote as much time as they would like to this purpose so it makes sense they call in the experts. Aggregators often get favourable rates with other career sites simply from the volume of business they can provide, this is something even the largest jobs boards can't compete with - so they join them.
###