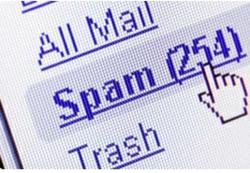 What comes out of the day will likely change the way we all receive email for the better.
(PRWEB) December 01, 2011
This inaugural event is taking place at the Dyn headquarters in Manchester, NH, and will feature some of the biggest names in email deliverability coming together to discuss the email delivery issues they face with their peers, exploring opportunities to work together in making progress in reaching users' inboxes with the right kind of email.
Getting email into the inbox has become more and more difficult as reports like MAAWG's show that over 8 out of 10 messages are now being classed as spam. This high percentage seems to be increasing and thus, many valid and wanted emails are incorrectly being marked as spam -- a major frustration to email service providers around the world.
Email platforms such as Hotmail, Gmail, AOL and thousands of Internet Service Providers globally each have their own rules to try and identify and block spam email from reaching the inboxes of any of their users. Yet these rules are often shrouded in secrecy and are discovered through trial and error, changing regularly, thereby requiring extensive ongoing analysis and management by deliverability experts. For companies that send large amounts of highly-relevant emails for reputable senders, getting past the ISP gatekeepers is essential and being unable to deliver is a huge problem which can affect both the companies and recipients.
It is for these reasons that this Deliverability Summit is so important and that so many important players in the email industry are attending. From email marketing businesses that focus on high volume opt-in marketing emails to eCommerce providers that deliver high volumes of transactional emails, everyone has a a common interest in getting the right messages through to the inbox and better preventing spam.
The day-long event provides an opportunity to explore the many challenges faced when delivering high volumes of email, providing a sounding board for peers to discuss how they are solving issues and ultimately, the creation of a true collaborative environment that will better enable the attendees like Dyn, ConstantContact, HubSpot, SMTP.com, PostmarkApp, Carrier Pigeon and more to tackle many of the items discussed beyond the summit.
Dyn Director of Deliverability Stephen Wheeler had nothing but praise for the first-time event saying, "I've been in the email space for years and this is the first I've ever heard of something so uniquely focused on deliverability. To have this many email players in one room discussing the topic of email delivery will drive a lot of future innovation and collaboration".
With deliverability experts giving the event their full backing, it is clear that this will be the first of many Email Deliverability Summits and what comes out of the day will likely change the way we all receive email for the better.
###