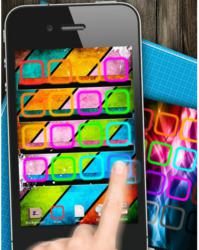 "Our contributors are fully impartial and express their views about apps just as they would to a friend over a cup of coffee. "
New York (PRWEB) December 02, 2011
What a year 2011 has been for iPhone apps. Thousands and thousands of fantastic apps have been released that promise to keep us entertained, amused and some that genuinely make our day-to-day lives that much easier.
The 30-strong app-crazy contributor team at iPhoneAppCafe.com have reviewed and rated some 600 of their favourite iPhone apps during 2011. On December 01, 2011 iPhoneAppCafe released the "100 Best iPhone Apps Of 2011" which is a top 100 list of the most popular and highest rated apps reviewed during 2011.
"Our contributors are fully impartial and express their views about apps just as they would to a friend over a cup of coffee." - Ashkan Parsa – Founder of iPhoneAppCafe.com
To make the app discovery process easier, the list is divided into three segments: Useful Apps, Entertainment Apps, and Games Apps.
"What we have found from feedback from our audience is that the most popular type of apps tend to be the useful and practical apps which help with productivity, hence we place a heavy focus on our Useful Apps section." David Harfield – Editor of iPhoneAppCafe.com
iPhoneAppCafe.com was launched in June 2010 for iPhone and iPad enthusiasts around the world. The community and interactive aspect of iPhoneAppCafe.com enables iPhone enthusiasts to share and rate their favourite apps. The website befits from 30 regular contributors who are absolutely passionate about the apps they use on daily basis.
The list can be found at iPhoneAppCafe.com: 100 Best iPhone Apps Of 2011
###