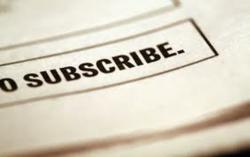 Customers are beginning to demand architecture level services on every deal, both small and large
Austin, Texas (PRWEB) December 02, 2011
The global technology architect association (Iasa), is providing significant grants for architecture training for Microsoft Partners as an initial launch for a new architecture training subscription model. The training subscription allows organizations to grow architects from within while enjoying major cost reductions. This program will make it easier for the small and medium sized consulting and product companies to provide higher level services to their customers.
"Customers are beginning to demand architecture level services on every deal, both small and large," said Paul Preiss, Chairman and CEO of Iasa. "Most providers are at a loss as to how they can grow these capabilities. We are thrilled to be able to offer a program which will help them provide enterprise and technology architecture leadership for their customers as well as generate new channels of business."
The Architecture Readiness and Training program (ART) provides much needed training to companies who are dedicated to a significant degree of excellence in architecture practice yet do not have the resources to develop these essential skills. The program provides 20 five day training classes which can be used anytime over the course of a year for the low cost of $10,000. Each company can train any combination of individuals over the course of a calendar year from when they sign up. The program will initially launch for US Partners only and will then extend to all global partners. The program fulfills Iasa's non-profit mission to ensure the technology architect profession is the most recognized and best educated profession in the world.
Joe Ruggiero, a leader in the Microsoft Partner Network, is thrilled to be championing the program with MS Partners. "This program provides an opportunity for all MS Partners to grow their capabilities and offerings to their customers. We are delighted that Iasa is offering such high quality training for such a great deal." he said.
To qualify for ART benefits, firms must fill out an online application to pay the program fee. There are basic limitations to the program which are listed on the website. For more information on the Iasa ART visit http://www.iasaglobal.org.
About Iasa
Iasa is the premier association focused on the IT architecture profession through the advancement of best practices, education and certification. Established in 2002, Iasa delivers programs and services to IT architects of all levels around the world. A non-profit business association, Iasa is dedicated to the advancement and sharing of issues related to software, infrastructure, Information, and business architecture in the enterprise, product, education and government sectors.
Headquartered in Austin, Texas, the association is committed to improving the quality of the IT architecture industry by developing and delivering standards, education and accredited certification programs and services that optimize the development of the architecture.
###