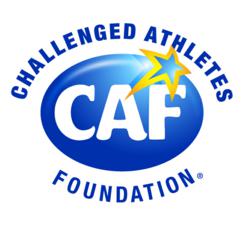 "Force Factor is grateful for the opportunity to support the Challenged Athletes Foundation and the Operation Rebound program this holiday season"
Cambridge, MA (PRWEB) December 02, 2011
Force Factor and the Challenged Athletes Foundation (CAF) are pleased to announce the launch of their new charitable partnership for the 2011 holiday season. Force Factor, a leading manufacturer of quality sports nutrition products, has pledged to donate 15% of all of its retail sale proceeds on http://www.ForceFactor.com during the holidays to the CAF Operation Rebound program.
CAF Operation Rebound is the premier sports and fitness program for American military personnel, veterans, and first responders with permanent physical disabilities. It provides unparalleled opportunities to pursue active, athletic lifestyles by offering access to funding for equipment and training and competition expenses, Military Medical Center Physical Training (MMCPT), and sports clinics.
"Force Factor is grateful for the opportunity to support the Challenged Athletes Foundation and the Operation Rebound program this holiday season," said Arjun Naskar, Force Factor Brand Manager. "Our company shares the belief that involvement in sports and fitness can improve confidence and quality of life for everyone. Through this year's donation, we are particularly proud to support our nation's veterans and first responders in realizing their potential through athletics."
The partnership began on November 24th, 2011 and will run through December 31st, 2011. To learn more about the donation and Force Factor's line of premium sports supplements, please visit http://www.ForceFactor.com. More information about the Challenged Athletes Foundation, Operation Rebound, and how you can get involved can be found online at http://www.ChallengedAthletes.org.
About Force Factor
Founded in 2009 by former Harvard University rowers, Force Factor is a relatively young brand in the sports nutrition space, yet has established itself quickly as a leader in the industry. Force Factor has been recognized for delivering the best in sports nutrition with premium ingredients and expertly formulated products. Trusted by thousands of professional athletes, bodybuilders, weightlifters, and fitness enthusiasts, Force Factor is dedicated to helping all customers achieve success and unleash their potential.
About the Challenged Athletes Foundation
The Challenged Athletes Foundation (CAF) is a world leader in helping individuals with physical challenges get involved – and stay involved – in sports. CAF believes that participation in sports at any level increases self-esteem, encourages independence and enhances quality of life. Since 1994, more than $25 million has been raised and almost 4,800 funding requests from challenged athletes in all 50 states and dozens of countries have been satisfied. Additionally, CAF's outreach efforts reach another 60,000 individuals each year. Whether it's a $2,500 grant for a handcycle, helping underwrite a carbon fiber running foot not covered by insurance or arranging enthusiastic encouragement from a mentor who has triumphed over a similar challenge, CAF's mission is clear: give those with the desire to live active, athletic lifestyles every opportunity to compete in the sports they love. To learn more, log on to http://www.ChallengedAthletes.org or call 858-866-0959.
###