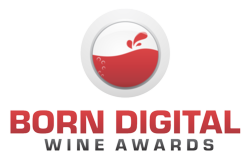 Barcelona, Spain (PRWEB) December 02, 2011
The organizers of the EWBC, the Digital Wine Communications Conference, are launching the second annual Born Digital Wine Awards recognizing the best content written for the Web from around the world. The awards, to be presented in Spring 2012, recognize writers and content creators for their works across multiple formats including writing, video, photography and multi-media wine content which is "digital first", in other words first published online. Judging of all works nominated for the awards is carried out by a panel of leading wine industry professionals, including Michel Bettane, author of the Grand Guide des Vins de France, and Elin McCoy, author of The Emperor of Wine.
The Born Digital Wine Awards are designed to reward content which is first published on the web and not in print. The goal is to highlight the wealth of content being created online today by writers everywhere. A unique feature of the Born Digital Wine Awards is that entries can be submitted in any language, so submissions by emerging writers in any part of the world are judged alongside established wine writers by the Born Digital Wine Awards judges.
The multilingual aspect is emphasized by the founders of the awards, Ryan and Gabriella Opaz and Robert McIntosh of Vrazon, who also are the organizers of the EWBC, the world's largest international wine blogger event.
"We received over 200 entries in a dozen languages in our first year, and we are excited about making this year's awards even more broad based." explains Gabriella Opaz. "The winners of the inaugural awards were a mix of established writers and new names, and we are hoping that the shortlists this year will introduce us to even more writers with new perspectives on wine, especially as we have introduced a new photo essay category in response to requests from the community".
The full list of categories for the awards are:
Best Investigative Wine Story: For a distinguished example of investigative reporting by an individual or team, presented as a single wine article or series
Best Editorial Wine Writing: Outstanding examples of wine writing, giving prime consideration to literary quality and originality
Best Wine Tourism Feature: Speaking about a particular region as a tourist destination with a focus on wine
Best Wine Themed Video: Video content that either educates, demonstrates, entertains or builds awareness for wine
Best Winery Self Produced Content: Outstanding examples of content created by wineries to promote their brand and reach out to key audiences
Best Wine Photo Essay * NEW *: For an outstanding example of the use of photography to tell a story about wine through a set of 3-5 photos
Tim Atkin, 2010 Winner in "Best in Editorial Wine Writing", says, "I'm delighted to be a judge for the BDWA, having won an award last year. The online world is increasingly important for wine communicators, so I welcome the opportunity to be involved with a competition that rewards excellence."
The BDWA is not a "blogging" award, nor an emerging wine writer award. The organisers believe that the future of content creation will eventually adopt a digital first approach, where content is first published on the web, and only a fraction ever being printed. However the wine business has been slow to adapt to this reality, so print publications and a limited number of contributors, are still the reference points for "quality" content. It is not just new voices that are emerging online, some of these same contributors are increasingly publishing unique content to the web, so it is time to assess what the new quality standards should be.
"Wine writing and the web are made for each other, and the BDWA is forging an important role in promoting and reinforcing online writing of quality" explains Richard Ross, winner in the "Best Investigative Wine Story" category. "Online, wine writing has the space to breathe, without the constraints that can often be imposed in more traditional publishing. As a judge for the 2nd annual BDWA I'm looking forward to reading quality writing that captures the world of wine in its broadest sense."
Members of the judging panel will be:
Michel Bettane - Bettane et Desseauve and Grand Guide des Vins de France
Herve Lalau - Wine Judge and author of Chroniques Vineuses
Patrick Schmitt – Editor, Drinks Business
Elin McCoy – Writer Bloomberg, author and owner of ElinMccoy.com
Fongyee Walker - Master of Wine Candidate, author and co-owner of Dragon Phoenix Wine
Ulf Sjodin - MW and Head of Category Management for the Swedish Monopoly, Systembolaget Tim Atkin - MW and author of TimAtkin.com
Wink Lorch - Educator and author of The Wine Travel Guides
Richard Ross - Contributor to Decanter and author of Wine-Lines
Jay Selman - Entrepreneur and oenophile, owner of Grape Radio and Grape Visions
Nominations will be open from 1st December 2011 to 31st of January 2012, with judging beginning February 1st 2012. Winners will be announced in Spring 2012 at a special ceremony.
###