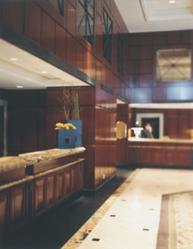 His career is a true testament to life's possibilities when there is a merger of sheer brilliance and a strong work ethic.
Toronto, ON (PRWEB) December 02, 2011
The Park Hyatt Toronto hotel's General Manager, Paul Verciglio, recently received the Pinnacle Award for "Hotelier Of The Year 2011" for all of Canada, from Kostuch Media Ltd. Recognized for his impact on the industry and his significant contributions beyond the comforts of the Park Hyatt Toronto, his career is a true testament to life's possibilities when there is a merger of sheer brilliance and a strong work ethic.
Paul Verciglio began his career as a busperson 50 years ago in Niagara Falls and has since solidified his experience with 13 postings across North America before opening the Park Hyatt Toronto in Yorkville in 1999. P.V., as he is affectionately called by his colleagues and staff, was also the visionary behind the Stillwater Spa which he opened in 2002. Under his leadership, both the Park Hyatt Toronto and Stillwater Spa have consistently received numerous awards and recognition globally as a leading luxury property with state of the art functionality. With forward thinking as his modus operandi, he launched an off-site Kosher Catering business this past year which is expected to exceed $1million in sales. "Paul has proven that independent businesses servicing the community can be a successful addition to the daily operations of the hotel," says Executive Chef Joan Monfaredi.
Launched in 1988, the annual Pinnacle Awards have become the "Oscars" of the dynamic $60-billion foodservice and hospitality industry. This event brings together more than 500 of the industry's top executives to network, exchange ideas and celebrate the accomplishments and achievements of the leading restaurant, hotel and supplier companies on a National level. Since its inception, they have honoured a diverse group of leaders for their continued success and achievements, representing every facet of the industry.
About Park Hyatt Toronto
Park Hyatt Toronto is perfectly situated in the heart of Yorkville. This luxury hotel stands high amidst Canada's finest art galleries and renowned museums, across from the spectacular Royal Ontario Museum and the Michael Lee Chin Crystal. Park Hyatt Toronto offers a warm, residential feel with 336 elegant guest rooms, including the Sarah Richardson-designed Pink and Blue suites and the 2,500 square feet Algonquin Suite. Enjoy one of the city's best views from the legendary Roof Lounge or retreat to the award winning 10,000 square foot Stillwater Spa. Reservations can be obtained by calling 416-925-1234 or visiting http://www.parkhyatttoronto.com.
###