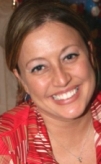 Orlando, FL (PRWEB) December 02, 2011
Too often it seems consumers are met with a new recall on a food product. Whatever the food product, consumers want and need to know that what they are feeding their families is safe. If there is a recall, they want quick solutions to tracking to the product. That's where N2N Global comes in.
"More now than ever it needs the food industry and government oversight to be efficient, swift and clear in giving them the information they need to determine if the product is in the reach of their families, or more importantly, if it is a product the family member consumed, " Nardone says. Nardone's Florida based company provides operations compliance, and food safety solutions for food companies, which helps ensure the world's food supply operates in an efficient and effective manner, resulting in a higher quality of food in the supply chain. Nardone works with restaurants, retailers, distributors, packers and processors around the world.
Food companies need good systems to help them keep track of their products. That's where N2N Global comes in. "We start at the beginning of the food chain, and if anything goes wrong there, we have developed systems for our customers that can quickly manage recalls, quick response time and compliance," explains Nardone. The extent of the N2N's traceability system surprises growers, packers and shippers. " "We offer extremely long and deep traceability," Nardone says. "Some of our clients never would have imagined we can literally go from farm to fork." The demand for traceability often comes from consumers. Traceability provides greater assurance to consumers by requiring transparency in food and feed production.
"Consumers want to know how and where food is produced, and traceability is the key component," Nardone says. "The industry stepped up and is instituting a Produce Traceability Initiative or PTI." The Produce Traceability Initiative (PTI) is an industry-led effort to enhance traceability throughout the entire produce supply chain. The Initiative's sponsor associations include United Fresh Produce Association (United Fresh), Canadian Produce Marketing Association (CPMA) and Produce Marketing Association (PMA).
Both internal and external traceability programs are needed in order to effectively track and trace product up and down the supply chain, achieving whole-chain traceability. At present, most companies have "internal" traceability programs, but not "external" traceability programs.
"N2N is here to help growers, packers, retailers, shippers and restaurants ensure that the food people eat is safe and our clients have the most cost-effective and reliable traceability program available on the market."
What We Do
N2N Global's Quality & Food Safety Manager (QFSM) is an enterprise software solution that helps companies manage ever-changing compliance protocols. Based on Hazard Analysis and Critical Control Points (HACCP), our QFSM electronically captures data (i.e. temperature readings, chlorine readings, sanitation checks, hourly walk-throughs, etc.) and organizes the information into a single database. The QFSM manages the content of business process workflows associated with, but not limited to, food safety and quality control. It enables food supply chain businesses of any size, anywhere in the world, to economically and efficiently deploy sophisticated quality and food safety capabilities for both traceability and materials management. Additionally, because QFSM collects all data from the daily execution of compliance plans at each of your operating locations, companies are able to have a vast array of data at their disposal that's been previously unavailable or unattainable. This data is organized and ready to be used to help ensure compliance, manage deviations, generate effective reports, and can also provide key insights that can lead to continuous improvements in the food operations.
Working together with companies to meet government protocols and supply the food industry with the best system components to track their food products, N2N Global is leading the way to a safer dinner table.
About N2N Global
N2N Global's product suite brings powerful solutions for all members of the food supply chain. For Supply Side companies, N2N offers agri-ERP solutions, farm management, food safety, business analytics and traceability software. For direct to consumer and buy side companies, N2N offers food safety, compliance, and asset tracking tools to help ensure the food supply is properly managed for minimized risk. N2N Global provides comprehensive solutions for companies looking for ways to improve efficiencies, enhance profitability, and ensure food safety. To contact Angela Nardone directly, visit her on N2N's twitter page http://www.twitter.com/n2nglobal. For more information, please visit http://http://n2nglobal.com.
# # #