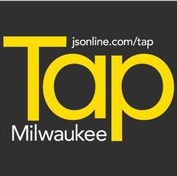 Milwaukee, WI (PRWEB) December 01, 2011
Looking for things to do in Milwaukee this magical holiday season? JSOnline's Tap Milwaukee holiday page has a list of top Milwaukee events and everything else you need to make sure the 2011 season goes down in holiday awesomeness history.
This year, Milwaukee holiday entertainment is rich in theatrical diversity. Check out Tap Milwaukee's holiday theater guide to choose the perfect show for a family day at the theater or a girls' night out! Selections range from naughty to nice, so something's bound to amuse.
Theatrical Milwaukee events include the Milwaukee Repertory Theater's production of "A Christmas Carol" and the Milwaukee Ballet's annual production of "The Nutcracker."
Those seeking an edgier experience can check out First Stage Children's Theater's production of "Junie B. In Jingle Bells, Batman Smells" or "Who Killed Santa" at Carte Blanche Studios, where the audience helps determine the outcome of each night's performance.
Upcoming Milwaukee events also include holiday concerts featuring French ballads, Irish carols and hip-hop music. Visit Tap Milwaukee's holiday music guide to plan a perfect night on the town. Traditional holiday music enthusiasts will enjoy the Trans-Siberian Orchestra's annual show at the Bradley Center, while younger audiences can get down at The Rave's KISSmas with Mac Miller event.
Want to find even more exciting things to do in Milwaukee for the holidays? Visit Tap Milwaukee's Holiday Entertainment page to browse a calendar of community happenings, gift guides, seasonal cooking videos, a holiday lights map and enter to win the "Favorite Ornament Contest."
# # #