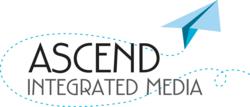 While Ascend has produced thousands of communications pieces during our 30 years in business, we've seen few instances where the communications plan has resulted in such immediate and measureable financial savings for our client. — Rhonda Wickham, Ascend
Overland Park, KS (PRWEB) December 03, 2011
Custom content agency Ascend Integrated Media LLC and its operating brand Ascend Media is proud to announce that it was recognized with a Silver Award in the Custom Content Council's national Pearl Awards competition for top custom-media work. For its work on the City of Kansas City Employee Healthcare Trust communications project, Ascend received recognition in the competition's "Strategy" category under the "Best Proof of Return on Investment."
In addition, Ascend won Gold in the international MarCom Awards' "Employee Publication/Benefits Campaign" category. The MarCom Awards are sponsored by the Association of Marketing & Communications Professionals.
The Pearl Awards program is held annually and draws an elite crowd of competitors ranging from creative custom content agencies to the marketing services divisions of major publishing companies like Time Inc. and American Express Publishing. This year's awards program, which drew an audience of several hundred industry professionals, was held at Guastavinos in New York.
The MarCom Awards is an international creative competition with hundreds of entries that recognizes outstanding achievement by marketing and communications professionals. Competitors range from small boutique creative shops to Fortune 500 companies.
"Achieving Silver recognition in the Pearl Awards is a fantastic accomplishment for our team and our client, the City of Kansas City Employee Healthcare Trust," said Ascend CEO, Cameron Bishop. "There are hundreds of entrants in this awards program and competition is intense. In our category, we were competing with major national corporations with extensive budgets that included Holland America Cruise Lines and Rogers Communications in Canada. And the MarCom Gold is equally prestigious with its field of international competition."
Both awards recognize Ascend's integrated cross-platform communications solution, which includes a website, posters, print newsletters, digital newsletters and other ancillary materials.
"While Ascend has produced thousands of communications pieces during our 30 years in business, we've seen few instances where the communications plan has resulted in such immediate and measurable financial savings for our client," said Ascend Vice President of Content Rhonda Wickham.
In addition, City of Kansas City Employee Healthcare Trust Chairman and City Councilman John Sharp noted that "greater employee awareness of the benefits and resources available to them through this innovative healthcare program results in greater utilization of the benefits, which directly results in reduced costs for the Trust, creating a win/win for employees and the City."
About Ascend Integrated Media — Ascend Integrated Media LLC and its operating brand Ascend Media is a custom media agency that specializes in custom publishing, custom-content creation and content integration. Headquartered in Overland Park, Kan., the agency will celebrate its 30th anniversary next year. Ascend Integrated Media is uniquely positioned to work with companies to develop and produce brand-enhancing communications products. The company engages on behalf of the client to create, produce and distribute print, digital and mobile content associated with marketing, branding and social media initiatives. Ascend's suite of fully integrated products and services includes print and digital magazine publishing, newspaper publishing, newsletters and enewsletters, membership directories, product buyers' guides, exhibit guides, maps, annual reports, hotel door-drop services, advertising and sponsorship sales representation, patient education information, website design and management, smartphone mobile app development, iPad/tablet publishing as well as social media account management, targeted text services and QR code programs.
About the City of Kansas City Employee Healthcare Trust — Formed in 2009, the Trust administers the City's partially self-funded health-care plan, which includes a full-service employee health clinic for City staff, dependents and retirees who are enrolled in any of the City's Blue Cross Blue Shield of Kansas City health plans. The Trust is managed by an 11-member Board of Trustees created by ordinance that includes representatives from the City's three recognized labor groups, the City's management group, City Council members and the City Manager. The health clinic provides urgent walk-in care, health risk assessments, allergy and medication management, wellness programs and preventive health services.
###