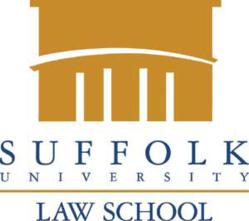 Boston, MA (PRWEB) December 01, 2011
President Barack Obama has nominated Judge Timothy S. Hillman, an alumnus of Suffolk University Law School, to serve on the U.S. District Court for the District of Massachusetts.
The nomination was one of three made by Obama, who in a White House release said that Hillman and his peers "have displayed unwavering commitment to justice and integrity. Their records of service to the public and the legal profession are distinguished and impressive and I am confident that they will serve the American people well from the United States District Court bench. I am honored to nominate them today."
Sens. John Kerry and Scott Brown had recommended Hillman, a U.S. Magistrate Judge for Massachusetts since 2006, for the position.
In making the recommendation in August, the senators wrote: "Judge Hillman has had an outstanding career, from serving in private practice, as counsel to several municipalities in Massachusetts, and finally as a Magistrate Judge in Worcester. His reputation as a thoughtful, fair and honest jurist is widely known."
"Judge Hillman is the best of the best and he'll do a tremendous job on the bench in Worcester," said Kerry in a statement on the nomination.
Said Brown: "As residents of Worcester know, Judge Hillman is a fair and superb jurist who has served his community with distinction. I am confident that Judge Hillman will continue to impress us all as the next federal judge in Worcester."
"Suffolk Law School is proud of Judge Hillman's accomplishments and certain that he will bring his signature brand of thoughtful deliberation to the Worcester district," said Andrew C. Meyer, Jr., chair of the Suffolk University Board of Trustees.
Hillman is currently presiding over the case of an Ashland, Mass., man charged with plotting terrorist attacks on U.S. targets and making bomb detonators.
Hillman was in private practice in Fitchburg early in his career, served as an assistant district attorney in Worcester, as city solicitor in Fitchburg and Gardner, as well as town counsel in Athol, Lunenburg and Petersham, Mass. He served as a justice on the Massachusetts Superior Court from 1998 to 2006 and as a justice on the Massachusetts District Court from 1991 to 1998.
Hillman's family had moved from Illinois to Massachusetts while he was a child. He graduated from Lunenburg High School and Coe College in Iowa and earned a J.D. from Suffolk University Law School in 1973.
The nomination must be approved by the U.S. Senate.
Two other Law School alumni are now serving as U.S. District Court judges.
Gustavo Gelpi, who received a Suffolk Law JD in 1991 and was awarded an honorary LLD in 2006, sits in the District of Puerto Rico.
Richard Leon, who earned his Suffolk Law JD in 1974 and was awarded an honorary LLD in 2006, serves on the U.S. District Court for the District of Columbia.
Suffolk University Law School, in the heart of Boston, enrolls more than 1,600 students in its day and evening divisions. Its curriculum includes specialty concentrations, joint-degree programs and an LL.M. in global technology. A wide range of clinical programs, internships and moot court competitions provide students with practical skills. Suffolk University is comprised of the Law School, College of Arts and Sciences and Sawyer Business School. Learn more at http://www.suffolk.edu.
# # #