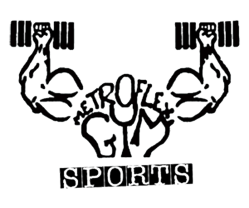 Legendary Name, Unrivaled Results!
Arlington, Texas (PRWEB) December 03, 2011
For years, Metroflex Gym has re-invented the gym business, through core, fundamental principles. As it has grown, so have the needs of its members and followers. Born upon the same values and hard work, Metroflex Sports Nutrition looks to take the sport supplement industry to a new level through it's revolutionary vision of nutritional supplements. From key products such as their pre-workout phenom Powerflex ATP to their Ayurvedic testosterone magnifier Test-ing Grounds, Metroflex Sports has created proven supplements and brought them to the masses. Built for athletes needs, and truly designed for hardcore training Metroflex Sports thrives on innovation, dedication, and a real value on its end users.
Media Contact
Noel Pena
noel(at)metroflexsports(dot)com
# # #