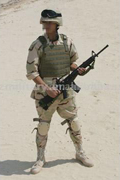 Westerly, Rhode Island (PRWEB) December 02, 2011
Manufacturing is alive in Rhode Island, continuing to create jobs and opportunity for Rhode Islanders. Two important manufacturing sectors, defense and textiles (including FR fabric), will be on display at the University of Rhode Island on Monday December 5 at The RI Defense & Textile Day. Divisions of the Moore Company will be participating in the event, sponsored by RIEDC, Senator Sheldon Whitehouse, RIMES and RI PTAC.
Darlington Fabrics, George C. Moore, and Fulflex divisions of The Moore Company are all showcasing their respective capabilities. Steve Perry, President of Darlington Fabrics noted, "We have been innovating in textiles since 1909. We continue to manufacture in the United States, including in Rhode Island, as well as internationally. And our corporate headquarters continues to be right here in Rhode Island."
"One of our goals," according to Perry, "is to promote products manufactured in Rhode Island while sharing with and learning from the University's textile department. We're also looking forward to meeting many of their students." Another goal according to Mindy Earleywine, also of Darlington, "Is to network with industry, government and The University. We have a learning culture and also want to share our capabilities with these groups."
"Our companies are focused on introducing useful new products and technologies to market," says Andy Dreher, George C. Moore (GCM) division President. He continues, "Participating in these events help us identify additional opportunities and organizations to partner with."
Fire resistant fabrics (FR Fabrics) are one area where all The Moore Company divisions have been collaborating. Both Darlington and GCM have recently tested and are introducing FR textiles, including those tested to meet rigorous 'No melt – no drip' requirements. Further, Fulflex is introducing a 'No melt – no drip' elastomeric thread. Incorporating the Fulflex thread into fabric allows for much greater performance while maintaining critical 'No melt-no drip' – features the military has expressed significant interest in.
Darlington Fabrics is the global leader in end-use market sales of Raschel, tricot, and satin warp-knit elastic fabrics. Darlington's innovative high-quality stretch fabrics play an integral role in the creation of the world's leading fashions, apparel, and clothing designs.
George C. Moore is the leading manufacturer of narrow elastic fabric and rigid webbing in the Western Hemisphere, servicing all of the greater America's. GCM designs and manufactures narrow fabric in the USA and in El Salvador, and are strategically located to serve CAFTA, NAFTA, CBI and Berry Amendment requirements.
Founded in 1932, Fulflex is a leading manufacturer of thin-gauge calendered and extruded elastic products. Technical capabilities set Fulflex apart from the rest of the industry. The company combines experience, research and development and a passion for problem-solving to meet rigorous design challenges.
Darlington, George C. Moore and Fulflex are divisions of The Moore Company, founded in 1909 and still focused on innovation. Sister divisions include Moeller Marine, Moeller Plastics, and AMER-SIL.
The Moore Company continues to manufacture products in the United States. International manufacturing facilities complement domestic capabilities while serving regional markets around the globe.
###