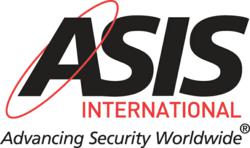 Alexandria, VA (PRWEB) December 02, 2011
ASIS International is pleased to announce it has received RABQSA TPECS Certification for its Lead Auditor Training Course. The program covers ISO, ANSI and BSI standards for resilience, security, crisis, continuity and recovery management, as well as the PS-Prep Program. RABQSA International, the world's largest personnel and training certification body, establishes competence-based requirements for training programs for ISO and other standards. RABQSA and IRCA are the only internationally recognized certification bodies for lead auditor training programs. ASIS chose the rigorous RABQSA TPECS certification to assure that successful graduates of its training program would receive internationally recognized credentials and be prepared to work globally, internally for their companies, or externally for certification bodies. All instructors must demonstrate competence in management systems, standards auditing, as well as risk and resilience management for the certification process. The course follows auditing techniques defined in ISO standards that have a proven track record in the marketplace.
The ASIS Lead Auditor Certification Course covers the management system standards in the PS-Prep Program, as well as the ISO 28000 and ISO 28002 standards for security and resilience in the supply chain and the upcoming ISO business continuity standard. It is designed to seamlessly integrate with the popular ISO 31000 Risk Management standard to allow organizations to develop a cost effective holistic approach to managing risk.
"Only RABQSA and IRCA recognized programs provide the globally accepted path for auditors to earn their internationally recognized Lead Auditor certification," says Dr. Marc Siegel, Commissioner, ASIS International Global Standards Initiative. "In a global economy, it is advisable that people interested in becoming auditors, for any type of standard, follow the approach recognized by organizations and certification bodies around the world, less they have to start the process over again." The course provides successful graduates with not only RABQSA-RES credentials but also RABQSA-AU and RABQSA-TL credentials which allow graduates to pursue auditing in other disciplines such as the ISO 9001, ISO 14001, ISO 27001 and other management system standards.
The training is also geared for organizations who wish to develop an internal auditing program that uses the same ISO tools and methodologies as independent certification bodies. Training internal auditors to receive globally recognized credentials as auditors adds credibility to the organization's self-evaluation process. Furthermore, it better prepares the organization should it seek independent attestation from a certification body.
ASIS International will provide the course on a rolling basis and upon the request of organizations. Class sizes are restricted by the accreditation scheme to assure personal and close interaction between the instructors and the students. For details, visit http://www.asisonline.org.
# # #
ASIS International is the preeminent organization for security professionals, with more than 37,000 members worldwide. Founded in 1955, ASIS is dedicated to increasing the effectiveness and productivity of security professionals by developing educational programs and materials that address broad security interests, such as the ASIS Annual Seminar and Exhibits, as well as specific security topics. ASIS also advocates the role and value of the security management profession to business, the media, government entities and the public. By providing members and the security community with access to a full range of programs and services, and by publishing the industry's No. 1 magazine—Security Management—ASIS leads the way for advanced and improved security performance.
The work of preparing ASIS Standards and Guidelines is carried out through the ASIS International Standards and Guidelines Commission and its committees. ASIS International is an ANSI accredited Standards Development Organization and actively participates in the International Organization for Standardization, developing standards and guidelines within a voluntary, nonproprietary and consensus-based process, utilizing the knowledge, experience and expertise of ASIS membership, security professionals and the global security industry. View a complete list of all ASIS Standards and Guidelines currently under development.