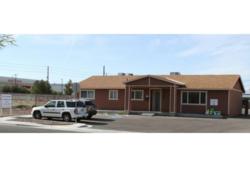 A dog is the only thing on earth that loves you more than you love yourself. - Josh Billings
Las Vegas, NV (PRWEB) December 02, 2011
Little Friends Foundation (LFF) will open its new NO-KILL animal shelter in Las Vegas.
Grand Opening will be December 9th, 2011 from 10:00 am to 6:00 pm.
6631 Surrey Street, Las Vegas, NV 89119
This ribbon-cutting event is expecting the Las Vegas City and County dignitaries, animal rights supporters, rescue groups, and various celebrities to be among the attendees.
Reason for the excitement: Hoping to be among the first to tackle the homeless animal problem here in Las Vegas.
Factual Points:
In 2011, LFF began planning the facility here in Las Vegas with a state of-the-art cat shelter. It then obtained a 501(c)(3) non-profit status in 2011, which gave them the critical ability to raise private funding from the community, corporations and significantly enhance the volunteer efforts.
The Mission:

Provide a cage-free, no-kill temporary home for all the rescued animals.
Provide an adoption service for all the rescued animals.
Promote a volunteer and foster care family program here in Las Vegas.
Educate the public about all the low cost and sterilization services about pet overpopulation.
The shelter is to be a 100% standalone facility here in Las Vegas and will continue as a non-profit, no-kill shelter far into the future.
Call Them
(702) 463-9995
Find Them
http://www.littlefriendsfoundation.org
Follow Them
https://twitter.com/LittleFriendsLV
https://www.facebook.com/LittleFriendsFoundation
###