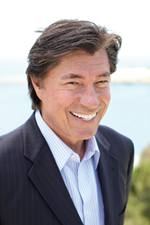 Minneapolis, MN (PRWEB) December 02, 2011
The Captive Insurance Companies Association (CICA) announces the conference line-up for the CICA 2012 International Conference March 11-13 at the Westin Kierland Resort & Spa in Scottsdale, AZ.
Dennis Harwick, CICA's president, notes, "In developing the 2012 CICA International Conference, we've created a program that brings together the experts who are leading the way for how captives should be used and who will educate attendees about maximizing value for their owners. In today's challenging financial landscape, that's never been more important."
For 40 years, CICA's domicile neutral international conference has delivered educational programming that delivers true business intelligence for captive industry professionals and provides opportunities to connect and share ideas with peers. CICA attracts the perfect balance of captive owners, potential captive owners, captive managers, risk managers, domicile regulators and service providers.
The CICA International Conference program opens on Monday, March 11 with a keynote address by Ross Shafer, who is a six-time Emmy Award-winning comedian, writer, and network TV host. He is the author of four business books (Nobody Moved Your Cheese, The Customer Shouts Back, Are You Relevant, and Grab More Market Share). Ross will highlight case studies that illustrate the key qualities leaders must have to be competitive in today's business world. From start to finish, there are over 20 education sessions geared specifically to the unique needs of captive and risk retention group professionals from a uniquely domicile-neutral perspective.
Program and Speaker Highlights
Nonadmitted and Reinsurance Reform Act of 2010 – Ramifications for Captives and Surplus Lines-Skip Myers, Partner, Morris, Manning & Martin LLP; Scott Sinder, Partner/Chair of Government Affairs and Public Policy, Steptoe and Johnson, LLC
The Global Regulatory Environment and the impact on Solvency II – Colm Homan, Partner, PricewaterhouseCoopers, LLP, Shelby Weldon, Director, Insurance, Bermuda Monetary Authority
Utilizing Captive Best Practices to Avoid Common Mistakes and Drive Positive Results – Mary Jo Lopez, Director-Business Development, Delaware Department of Insurance; Jeffrey K. Simpson, Attorney, The Stewart Law Firm; James Weisz, Partner, Weisz & Santagata LLP; Michael J. O'Neill, President and CEO, American Contractors Insurance Group, Inc.
A Healthy Midsection: Middle Market Captive Opportunities and Options – Patrick J. Haddad, Esq., Member, Kerr, Russell and Weber; Justin C. Mead, Senior Vice President, R&Q Quest Management Services USA, LLC; Peter S. Rauner, Sr. Consulting Actuary, Pinnacle Actuarial Resources, Inc.
Tax Update: Captives Under Siege or Business as Usual? – P. Bruce Wright, Partner, Dewey & LeBoeuf LLP; Chaz LaVelle, Member, Greenebaum Doll & McDonald; Roy Sedore, Partner, Baker & McKenzie, LLP
Additional sessions cover Employee Benefit Liabilities, Board Governance, Captive 101, Captive Insurance Planning, RRG's, Captive Best Practices, new data for the CICA Captive Market Study (formerly the Fronting Survey) and much more. Get the full program.
About the Captive Insurance Companies Association
CICA is the only domicile-neutral captive insurance association. Founded in 1972 by risk managers for their collective benefit, CICA works to provide the foremost education, networking and leadership for captive and risk retention group professionals. Through CICA's personal network focused on the common issues that concern captives and risk retention groups, members are constantly exploring new ways to broaden the use of their captives to increase flexibility in program design, stabilize long-term program costs and increase access to both domestic (U.S.) and offshore reinsurance capacity.
Contact: Dennis P. Harwick, CICA President
Phone: 727-374-7146
dharwick(at)CICAworld(dot)com
http://www.CICAworld.com
Captive Insurance Companies Association
4248 Park Glen Road
Minneapolis, MN 55416
Phone: 952-928-4655
meetings(at)CICAworld(dot)com
# # #