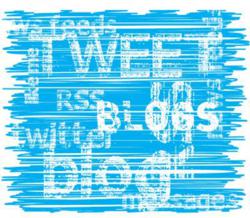 Capitola, CA (PRWEB) December 02, 2011
Social media has ushered in an era where marketing and PR professionals can target their news and media relations campaigns like never before. Yet even though a typical press release takes weeks to develop and finesse, many marketing professionals fail to plan the most important step: targeting the right media and industry influencers.
In response, HRmarketer.com is hosting a free, interactive webinar on Thursday, December 8, titled "Understanding Today's Media Relations and Social PR." The workshop will take place Thursday, December 8, at 10-11 a.m. Pacific Time (1-2 pm Eastern).
The session will feature journalist Lance Haun, a contributing editor of ERE and TLNT.com, and Elrond Lawrence, HRmarketer's vice president of media relations. The two will discuss how media relations has evolved in the age of "social PR," how to target the right journalists and how B2B vendors can get their news noticed. Questions from the audience are welcome.
"Media relations has changed drastically with the explosion of social media," explains Lawrence. "Journalists and analysts are no longer the sole gatekeepers of news – they've been joined by bloggers and social voices that carry equal influence with HR and B2B decision-makers."
Other webinar topics will include:

Writing an effective press release introduction
The importance of personalizing news or a story pitch
What makes for a newsworthy topic
What not to send a journalist
Register today for "Understanding Today's Media Relations and Social PR" at http://tinyurl.com/7yerfa6
"While it's easier than ever to locate those influencers who care most about your news," Lawrence adds, "the principles of good media relations are more important than ever."
Haun's background includes seven years as a human resources generalist, recruiter, HR manager, and HR blogger. His writing spans a wide variety of industry topics, including social recruiting, leadership, performance management, and more. Follow him on Twitter at http://twitter.com/thelance.
Lawrence has over 20 years of public relations experience, including Kaiser Permanente, the Ketchum agency, and the San Jose Downtown Association. An accredited member of the Public Relations Society of America, he also freelances as a writer and photographer and can be found on Twitter at http://twitter.com/el4short.
About HRmarketer.com
HRmarketer.com is a product of Fisher Vista LLC, a marketing software and services firm focusing exclusively on the human capital and healthcare markets. Celebrating its 10th anniversary in 2011, the company has worked with nearly 1,000 human resource and healthcare providers, helping them generate publicity, website traffic, sales leads and improved SEO.
Media contact:
Elrond Lawrence, media relations
831-632-2183
elawrence(a)fishervista.com
This press release was distributed through PR Web by Human Resources Marketer (HR Marketer: http://www.HRmarketer.com) on behalf of the company listed above.
###