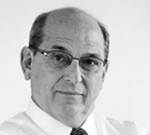 Years ago I realized that the best way for me to create value was to combine creativity with technology.
McLean, Virginia (PRWEB) December 02, 2011
NavigationArts' CEO, Leo Mullen, is to be honored on December 13th with the 2011 DC Fellow Award from AIGA, the professional association for design. The AIGA Fellow is a national program through which each chapter can recognize accomplished designers who have made significant contributions to their local design communities and their chapter by raising the standards of excellence in practice and conduct. Mr. Mullen is being recognized for his outstanding contributions to the greater Washington, DC interactive design community. Mr. Mullen is a technology entrepreneur who has pursued a unique career path for a trained designer. He is known for his visionary drive that embraces the intersection of art, ideas, technology, and people.
The AIGA Fellowship event will take place on December 13th from 6:30 pm to 9 pm at the Goethe-Institut located at 812 7th Street, Northwest, Washington, DC. Mr. Mullen will speak and guide a Q&A discussion with a panel of web industry experts from NavigationArts. The panelists include Matt Schleyer, Director of Design, Doug Brashear, Mobile Practice Director, and Meghan Glasgow, Senior Consultant. Mr. Mullen and the panel members will share strategies and tips for how they stay on top of their game as technology and user interactions evolve. Registration for the event is hosted on AIGA's website: http://www.aigadc.org/events/2011/12/71175134. Nearly all proceeds from the event will be donated to the AIGA DC Continuum Design Scholarship.
"Years ago I realized that the best way for me to create value was to combine creativity with technology," said Mr. Mullen. "My career as a designer has followed that vision. It's so exciting now to see this new generation of AIGA designers continuing to innovate with new technologies and drive the profession forward."
Mr. Mullen's formal education was focused on design and philosophy. He has a Masters of Fine Arts in Graphic Design from Pennsylvania State University. Mr. Mullen has been a serial entreprenuer, founding several successful companies over the years including Invisions, Ltd, Iconixx, and NavigationArts. Under his leadership, NavigationArts has become a premier web consultancy and been recognized for its growth by Inc. magazine. The company has a strong team of strategists, designers, and developers whose work has received numerous awards. Mr. Mullen has been an active member in AIGA since 1972. Over the years, Mr. Mullen has established himself as a thought leader in the web and design industry.
About AIGA
Founded in 1914 as the American Institute of Graphic Arts, AIGA remains the oldest and largest professional membership organization for design and is now known simply as "AIGA, the professional association for design." AIGA's mission is to advance design as a professional craft, strategic tool and vital cultural force. AIGA is comprised of 66 chapters across the United States and more than 22,000 members. For more information go to: http://www.aiga.org.
About NavigationArts
NavigationArts is a full-service web consultancy specializing in web strategy, user experience design, and technology. We help our clients meet their business needs by optimizing their web presence for communication, e-commerce, community building, and more. We help our clients solve challenging problems by bringing together highly experienced cross-functional teams drawn from analytical, creative, and technical backgrounds. At NavigationArts, we believe that user experience is the only sustainable competitive advantage online. Our mission is to create online experiences that are most satisfying for our users and most valuable for our clients. For more information, go to http://www.navigationarts.com.
###