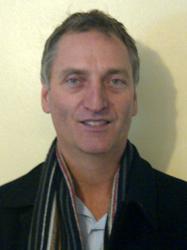 Mentor, OH (PRWEB) December 06, 2011
Roll-Kraft, a leading producer of tube and pipe tooling and roll forming tooling, is pleased to announce the addition of Juergen Hack to the staff at Roll-Kraft Ltd. in Ontario, Canada, as an Account Manager. Mr. Hack comes to Roll-Kraft from ECO Solutions FT, Inc. His experience there was as Technical Business Development Manager, opening up markets across Canada and in the U.S. through direct sales and agent and distribution networks.
His various previous experience included Business Development Manager at Valiant Machine, Vice President of Operations and Energy Services at Everlite Energy, and Global Business Technical Development Manager at Stak Industries. In each case, his efforts led to the sales targets being exceeded by 24-33%. He brings with him substantial experience with international accounts, setting up proper service channels, and leading and training sales teams.
Roll-Kraft Ltd. is wholly owned by Roll-Kraft in Mentor, Ohio. There is also an additional facility in Frankfort, Illinois (Roll-Kraft Northern), The company phone number is (888) 953-9400 or (440) 205-3100, and the fax number is (440) 205-3110. Please also visit the web site at http://www.roll-kraft.com. For easy and immediate contact with Roll-Kraft that transcends time zones and working hours, the website features Dr. Resolve. Simply complete and submit an on-line form and Roll-Kraft will contact you.
###