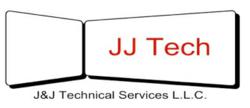 The exposure that LAGCOE has given us has resulted in the greatest response of any trade show we've participated in to date
Shreveport, Louisiana (PRWEB) December 05, 2011
J&J Technical Services, LLC ("JJ Tech") is pleased to have been among the 390 exhibitors who participated in the 2011 Louisiana Gulf Coast Oil Exposition (LAGCOE) held at the Cajun Dome in Lafayette, Louisiana October 25 – 27.
At LAGCOE, JJ Tech professionals were on hand to demonstrate how the company's SWD (Saltwater Disposal) system , with the new Wanner Hydra-Cell "seal less" diaphragm surface pump, has successfully replaced the conventional triplex plunger pump, and now offers oil operators the best solution for saltwater disposal.
LAGCOE, held in an oil and gas industry center, offers important opportunities for industry professionals to network. "The exposure that LAGCOE has given us has resulted in the greatest response of any trade show we've participated in to date," said Mark F. Preddy, Sr., President and Chief Operating Officer.
In addition to saltwater disposal, demonstrations were given on how the JJ Tech patented Ultra Flo production system, which combines its patented downhole hydraulic jet pump with the rugged Wanner Hydra-Cell diaphragm surface pump, is providing oil and gas operators with proven, dependable and cost efficient solutions for other production challenges such as:

Sand Invasion;
Gas Well Deliquification;
Deviated Wells;
Horizontal Production; and
Frac Flowback Operation.
About JJ Tech
JJ Tech (http://www.j-jcompanies.com) is a US based, world-wide supplier of artificial lift systems to the oil and gas industry. The company currently has eight international and US distributors, three new pending international distributors, and approximately 200 hydraulic jet pumps placed throughout the world.
Contacts
Mark F. Preddy, Sr. 318-636-6904
President and Chief Operations Officer
Please refer to our website, http://www.j-jcompanies.com, for more information and to register to receive future press releases by e-mail.
###