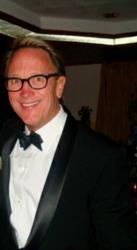 Oklahoma City, Oklahoma (PRWEB) December 06, 2011
Charles S. Givens Interests, a premier real estate developer, proudly announces the debut of the new website at http://www.csgivens.com. Charlie Givens is a native to Oklahoma and a commendable member of his local community.
Givens recognized his passion for real estate development at a young age, and he purchased, remodeled and completed his first apartment project at twenty-one years old. As President of Charles S. Givens Interests, business has grown exponentially over the past few decades. His knowledge and passion delivers an exceptional level of design, construction, management and marketing for multi-purpose projects including residential condominiums, shopping centers and offices.
The interactive website, http://www.csgivens.com is a progressive space to find information regarding current projects as well as the latest real estate development news. In addition to corporate endeavors and accomplishments, the website is intended to represent Charlie as a husband, father, and active member of several charities and civic associations in Oklahoma. The new website fulfills the wish of Charlie Givens and Charles S. Givens Interests to communicate and engage with clients and fellow community members in one efficient and convenient place.
This website pushes the future of Charles S. Givens Interests in the right direction to continue growing in real estate and marketing. For Charlie Givens, it marks the completion of the next step in evolving professionally and philanthropically.
###