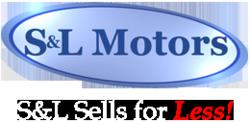 Green Bay, Wisconsin (PRWEB) December 11, 2011
S&L Motors- one of the leading Chrysler dealerships in Green Bay and the Chrysler Group LLC recently made public that the month of November, for 2011, found more than 107,000 Chrysler Group vehicles new homes. This poses a 45 percent increase for this November as opposed to November of last year. November also showed the largest percentage increase, for a individual month, for the year of 2011.
"With sales up 45 percent, November was another huge month for the Chrysler Group and our highest year-over-year sales gain of 2011," stated Reid Bigland, President & CEO for the Dodge Brand and Head of U.S. Sales. "In addition to having eight Chrysler Group models recognized as Consumers Digest automotive 'Best Buys' for the 2012 model year, we also have picked up countless other vehicle awards this year which clearly are reflected in our sales success." It is safe to say that the public has noticed the resurgence within Chrysler Group vehicles.
The Chrysler, Jeep, Dodge and Ram Truck brands each posted increases for the month of November. The Chrysler brand ,specifically, posted a 92 percent sales increase over last year's November figures and was the blatant runaway with the largest sales increase for month out of all the Chrysler Group brands.
S&L Motors, a car dealer in Green Bay, Wisconsin sells all of Chrysler Group's makes. They also have a service center attached to their location for car maintenance.
###