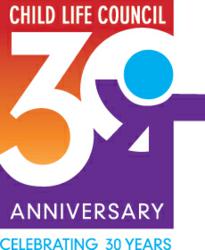 Rockville, MD (PRWEB) December 05, 2011
The Child Life Council (CLC) is pleased to announce the availability of two international scholarships to attend the 2012 CLC Annual Conference on Professional Issues in Washington, DC, May 24-27, 2012.
Applicants may be from any country outside North America. Applications are encouraged from Certified Child Life Specialists, but since there are countries in which the child life profession has yet to have a formal presence, applicants are not required to be a Certified Child Life Specialist. The award process will look most favorably on applicants who are professional practitioners or administrators in a position to be able to introduce, or greatly enhance, the use of child life practice and principles in health care facilities in their country or part of the world. Individuals from countries that are classified as developing or emerging economies are encouraged to apply. Applicants must have proficiency in English, as all presentations at the Annual Conference will be delivered in this language.
Each scholarship will cover registration for the conference, up to five nights lodging at the conference hotel, actual cost of economy round-trip airfare up to—but not exceeding— $1,800 US, and a small stipend for meals and incidentals.
Applicants should submit their complete applications to the CLC office via e-mail (preferred method), postal mail, or fax. All applications must be received by the CLC office no later than February 17, 2012. The Application form is available at http://www.childlife.org/Annual%20Conference/ConferenceScholarship.cfm. An application form can also be requested: by contacting the CLC office by phone at +1.301.881.7090, extension 10, or by fax at +1.301.881.7092; by e-mail at conference(at)childlife(dot)org; or by postal mail at 11821 Parklawn Drive, Suite 310, Rockville, MD 20852 USA. Deadlines cannot be waived due to delays in communication or delivery.
A committee appointed by the CLC Board will review applications and select recipients. Awardees will be named and all applicants will be notified of the decision no later than March 1, 2012.
###