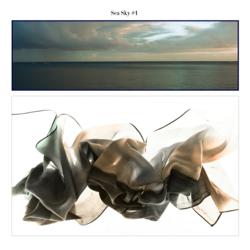 An exciting few weeks since our launch, the response has been wonderful, and to be featured as widely as we have been is amazing"
Los Angeles, CA (PRWEB) December 05, 2011
After Launching in October, 'Silk' , from fine art photographer Bryony Shearmur has been attracting attention from both the fashion and design worlds.
"Silk" creates Limited Edition Silk Scarves and Squares from analog photographs taken by the artist.
This month Bryony will be featured on Extra TV and i-village to discuss 'silk', her personal influences, inspirations and the plans for the project in the new year.
Creatives at Work heralded the concept as forward thinking and Fashion blogs B-headed and Fashion Indie will both be featuring the project in January.
We are also extremely happy to announce that "Silk" is now available in Los Angeles through Roseark.
In addition to the media coverage the first pieces from her second collection, " Sea Sky" were released this month with new special editions coming in the new year.
"It has been an exciting few weeks for us at 'Silk', the response has been wonderful and the coverage from across the globe has been nothing short of spectacular. We are looking forward to the next few months."
###