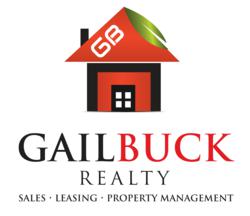 "It just made sense to develop a property management Division. There was a need and we filled it." Jer Buck, Operations Manager
Scottsdale, AZ (PRWEB) December 06, 2011
Gail Buck Realty, formally New Vista Realty Desert Properties, has listed and sold investment properties since 2007 and the addition of Property Management Services was a natural progression. Now in addition to the sale and purchase of residential real estate, clients can benefit from the superior service of the Property Management Division.
"Gail Buck Realty's expansion into Property Management is a direct result of client requests. They talked and we listened and responded" stated Matthew Berg, Associate Broker and Manager of the Property Management Division. With Historically low pricing, investor purchases in Arizona are particularly strong. "Only a year ago, 85 percent of our sales went to Owner occupants in Maricopa County. Today that number is below 60 percent," stated Jer Buck, Operations Manager, of Gail Buck Realty. "Investors are not only local but coming in from California, Canada and Asia. They are buying large pools of properties. Some they repair and resell but the bulk they are placing in a Buy and Hold model. It just made sense to develop a Property management Division. There was a need and we filled it."
Running an effective Property Management Company requires proper staffing, effective reporting systems, and knowledge of the community. The state of Arizona requires Property Management companies be licensed Brokers. There are many risks involved when you choose an unlicensed or inexperienced Property Management Company. The successful property manager will plan for problems, keep excellent files and records of every activity, and continually assess these functions to determine if change is necessary. Risk Management is Critical and accurate records must be kept to protect your investment. "All employees and agents at Gail Buck Realty sign and adhere to a strict code of ethics. We are excited to assist in further stabilizing our communities with effective Property management and to better serve our clients," stated Gail Buck, Owner and Broker, Gail Buck Realty.
To learn more about Gail Buck Realty Property Management please visit http://www.gailbuckrealty.com You can contact Gail at 602-762-8700 or email info(at)gailbuckrealty(dot)com
###