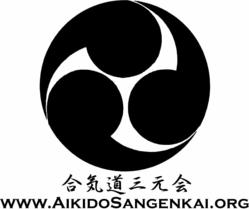 I feel privileged to have had exposure to his teachings. I actually don't want to encourage more people to start attending his seminars for quite frankly, that would mean less time for me.
Honolulu, HI (PRWEB) December 04, 2011
Learning and understand internal power and aiki as a basis for martial movement in a global sense, while undertaking the difficult task of taking that first step into personal training and integration of the concepts into your own art.
The work shop will review and expand the principles of the system Dan Harden has developed and taught successfully to hundreds of students and teachers from a wide range of martial arts. Dan will outline the training in such a way as to make the relevancy to martial movement immediate, clear and accessible. Included will be:
-> A presentation of how the martial arts take advantage of natural and common postural failures and methods for building a martial body that moves antithetical to the principles most martial arts use as their foundation for defeating the common body frame.
-> How the trained body can begin to take care of itself automatically in a live environment.
-> An emphasis on specific training tools (solo and paired) to develop internal power, and specifically how it relates to aiki connections in a martial context.
-> Creating and maintaining a structure supported on all sides and how to strengthen it with breath training exercises.
The material covered; while benefiting aikido greatly will not be "specific" to just the aiki arts like Aikido and Daito ryu, but any grappling or striking art, so teachers from other disciplines are welcome.
Dress will be sweats or shorts and T-shirts. No Gis, No budo affiliated T-shirts please. This will be very informal, and casual, but I strongly urge you to bring a notebook.
This will be a closed workshop with no pictures, video, or visitors allowed. Participants are required to fill out an application to be considered for a spot. People may or may not be accepted by Dan's sole discretion. Preference will be given to those who have attended previous workshops.
Contact the Aikido Sangenkai for more information
###