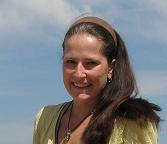 Enormously intelligent, honest, fair, and commited to helping children ... (on Patricia Lee) ... Peter Thomas Senese
New York, New York / St. Petersburg, Florida (PRWEB) December 03, 2011
The International Child Abduction Research and Enlightenment Foundation (I CARE Foundation) is pleased to announce that Department of State "Hague Convention Attorney Network" mentor and renown international family law attorney Patricia M. Lee has been named to the foundation's Board of Directors.
Patricia M. Lee is licensed in the State of Florida and based in St. Petersburg, since 1992. She focuses her law practice primarily on international issues, including the Hague Convention on the International Aspects of Child Abduction and interstate parental kidnapping, as well as the enforcement and modification of foreign orders of support and property distribution. Ms. Lee's international experience includes cases involving international family law, and parental child abduction, support enforcement or modification, and ancillary probate matters from countries such as Belgium, Germany, Austria, Denmark, Switzerland, the United Kingdom, Columbia, Brazil, Argentina, Venezuela, and Guatemala. Ms. Lee utilizes both her language skills and international experience to assist in such cases, which often involve a morass of legal difficulties in foreign languages and cultures. Ms. Lee is proficient in both Spanish and German. She has traveled extensively in both Europe and Latin America, and worked with such legal issues involving clients from around the world.
The I CARE Foundation's mission is to conduct critically needed research in the area of cross-border child abduction, and publish such findings in hope to educate both government and non-government stakeholders in order to establish or modify existing policy that will protect children from abduction. In addition, the I CARE Foundation is assisting in building the Department of State's "Hague Convention Attorney Network", and creating outreach initiatives to assist undocumented parents living in the United States who have had their child abducted abroad.
Peter Thomas Senese, a director of the I CARE Foundation said, "The foundation is extraordinarily fortunate to have St. Petersburg, Florida attorney Patricia Lee join our Board of Directors. Patricia is one of the country's most experienced international family law attorneys, having participated with great success in a large number of international child abduction and custody cases around the world. Enormously intelligent, honest, fair, and committed to helping children, not only is the foundation fortunate to have Ms. Lee join our cause, but we look forward to the Department of State "Hague Convention Attorney Network" mentor's leadership, particularly as the foundation continues its efforts to recruit other attorneys to come to the aid of targeted children of abduction."
New York City based attorney Joel S. Walter, who has practiced complex law matters primarily in the federal courts for the past 40 years, and who is a director of the I CARE Foundation spoke of Patricia M. Lee. "In the circle of lawyers who practice international family law matters, including international child abduction cases to both Hague and non-Hague countries, Patricia Lee is one of our country's most established and knowledgeable attorneys. It is a privilege and an honor to have Patricia formally join the foundation's Board of Directors as her insight, knowledge, and capability will not only serve the foundation, but the individuals we seek to help."
Gloria Nyberg, who has assisted in the recovery and reunification of over 60 American children who were internationally abducted and is a Special Advisor to the I CARE Foundation's Board of Directors stated, "Patricia Lee is an immensely talented attorney deeply familiar with the complexities of international family law and Hague Convention cases. Her addition to the I CARE Foundation's leadership I anticipate will have many positive results, including our outreach to assist undocumented residents living in the United States and who have had their children internationally abducted abroad. As a person of Latin decent, Patricia is aware of the hardships and challenges this group faces, and I know her to be deeply committed to helping them and their abducted children. Today is a very good day for parents and children targeted for abduction because Ms. Lee is now part of a very strong leadership team of the I CARE Foundation."
Patricia Lee commented, "I see ICARE as a wonderful opportunity to use my skills in a very positive way. The legal and practical needs of families victimized by child abduction are overwhelming. So the training, research, education, and recruiting of other attorneys for the State Department's Attorney Network through ICARE is something I am very excited about. I think together, we really can make a difference."
For more information on international parental child abduction, please visit Peter Thomas Senese's 'Chasing The Cyclone'.
# # #