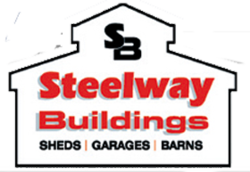 "A wide array of colours, designs and materials to choose from, Steelway definitely is the best when it comes to steel buildings. Steelway products can withstand even the toughest of conditions."
Queensland, Australia (PRWEB) December 06, 2011
The company has captured the market by offering exceptional rural/farm designs, commercial designs, garage designs, barn designs and hangar designs. Unlike other companies, Steelway Buildings is well versed in supplying aircraft hangars. Similarly, when it comes to barns, the company has it all. It offers American, Quaker and Aussie barns size-customized as per the requirement. In addition, at Steelway Builders, customers directly get to talk to experienced and licensed builders and salespersons as it is the case with other companies. From day one to the last day, you talk and deal with the same person so there's rarely a chance of any mishandling or any requirement being overlooked.
The company offers more than 20 colours in its patented Colorbond steel range for steel sheds. To elaborate, Colorbond products are highly pre-painted steel products which are especially designed for the Australian climatic conditions. This steel range goes through a four part process; first, a ZINCALUME steel base for maximum anti-corrosion performance is set, then this base is coated with a conversion layer to enhance the effects, next an epoxy primer is baked onto the surface and lastly a sturdy exterior grade coating is baked on. With all of this hard work, Steelway Buildings is able to create the most robust yet the most attractive looking steel sheds.
Today, Steelway Buildings bears more than 10 years of experience in this industry. The company has served more than 2000 buildings ranging from single carports to large industrial warehouses. The company is a member of the Australian Steel Institute and is Shed Safe Accredited.
Since Christmas is near, it is worth mentioning that Steelway Buildings will soon be offering Santa specials.
To know more about it and about the company, follow the link: http://www.steelway.com.au/
###