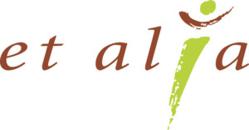 et alia is proud to support ENR and their goal of providing industry leaders with the knowledge to further the growth of construction in North America.
San Francisco, CA (PRWEB) December 06, 2011
SAP Channel Partner, et alia, LLC, announced it is co-sponsoring the 2011 ENR FutureTech Conference for the construction industry. et alia develops, implements and supports CREW®, a complete SAP construction industry business management solution.
ENR FutureTech examines how technologies will affect construction firms and owners in 2012 in areas such as competitive advantage and profitability. C-Level executives and other construction industry business leaders will gather for ENR FutureTech at the Mission Bay Conference Center at UCSF in San Francisco, CA from December 12th – 13th.
"ENR FutureTech is the perfect opportunity for technology leaders in the construction industry to meet, share ideas, and discuss how companies will leverage new technologies in 2012," says Tad Bungener, Director of Sales & Marketing at et alia, LLC. "We are very excited to be a part of FutureTech, and we are proud to support ENR and their goal of providing industry leaders with the necessary knowledge to further the progression and growth of construction in North America."
About et alia
As an SAP channel partner, et alia, LLC is committed to helping companies transform function into value. Combining extensive SAP experience with years of construction industry expertise, et alia created CREW, a comprehensive, integrated, and scalable SAP Business All-in-One construction solution that combines the functionality, technology, and flexibility growth-oriented companies demand. CREW allows construction companies throughout North America to accurately manage people, projects, and performance, enabling them to enhance their operations, improve efficiency, and increase their bottom line.
To learn more please visit: http://www.etalia.com
Follow us on Twitter: https://twitter.com/#!/et_alia_CREW
CREW, et alia, LLC, and other products and services mentioned herein as well as their respective logos are service marks, trademarks, or registered trademarks of et alia, LLC. All other product and service names mentioned are the trademarks of their respective companies.
###