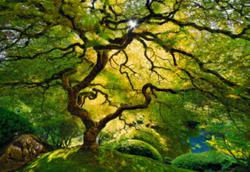 Atlanta, GA (PRWEB) December 06, 2011
Professional Photographers of America (http://www.ppa.com) announced its Summer Shootout Photo Contest winners today with the grand prize going to fine art landscape photographer Peter Lik, M.Photog., for his image, "Inner Peace."
PPA's Summer Shootout gives members an opportunity to enter an online photo contest that can serve as a stepping stone to competing in the world-renowned International Photographic Competition (IPC).
"The Summer Shootout helps photographers learn what PPA jurors value for competition," says Dennis Craft, M.Photog.Cr.Hon.M.Photog., CPP, API, F-ASP, chairman of PPA's Photographic Exhibition Committee, "but more importantly, we believe competition at every level helps photographers improve their skills and products."
PPA members can submit digital images in four Summer Shootout categories: Commercial and Advertising, Weddings and Events, Portraits and an Open category for other types of images, such as landscapes or fine art. Images are judged in several areas, including technical excellence, creativity and style.
Other winning image makers include:
Commercial/Advertising
First Place: Nick Fancher
Second Place: Doran Wilson, M.Photog.MEI.Cr., CPP
Third Place: Jaime Mezquida
Wedding/Event
First Place: Raymond Phang
Second Place: Laetitia Patezour
Third Place: Ting Sing Hin
Portraits
First Place: Steven Ahrens, M.Photog.Cr.
Second Place: Starr Petronella
Third Place: Steven Ahrens, M.Photog.Cr.
Open
First Place: Lori Kolbenschlag
Second Place: Cindy Austin
Third Place: Peter Lik, M.Photog.
Summer Shootout winners receive cash prizes and can take advantage of one-to-one critiques from master photographers. Winners are also recognized at the Grand Imaging Awards at Imaging USA, PPA's international trade show and convention. This year's winners will be honored in New Orleans, La., on Monday, January 16, 2012.
About Professional Photographers of America
Professional Photographers of America (PPA), an international non-profit association for professional photographers since 1869, exists to assist its 22,000 members with unparalleled protection, education and resources to ensure their continued success in the photographic industry. For more information, visit http://www.ppa.com.
Contact: Angela Wijesinghe
404-502-8600, ext. 226
awiijesinghe(at)ppa(dot)com
# # #