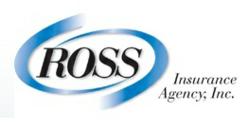 Now is the time to make sure you are getting the best coverage at the best price; coverage that suits your family, not your neighbors'
Holyoke, Massachusetts (PRWEB) December 07, 2011
As the year is coming to a close, the team at Ross Insurance Agency reflects on the high number of Massachusetts car insurance claims brought about by the severe weather of 2011. The experts at Ross Insurance fielded countless claims related to ice dams, the Western Mass tornado, Hurricane Irene and a surprising earthquake and late October snow storm. As a result of these events, rates for auto insurance in Massachusetts are expected to climb in 2012 and for years to come. Therefore, Ross Insurance wants to ensure that its customers are getting the best coverage at the most affordable price.
Maureen Ross O'Connell, President of Ross Insurance, says, "Now is the time to make sure you are getting the best coverage at the best price; coverage that suits your family, not your neighbors'."
One way to save money on auto insurance is to take advantage of discounts offered by car insurance carriers. The team at Ross Insurance has compiled a list of credits that may apply to many of its clients as well as other drivers throughout the state:

Bundled policy discounts may be available for individuals who insurance their home and car with the same agency.
Green discounts may be applied if customers agree to pay their bills and receive their insurance information electronically.
Many families insurance multiple vehicles, so these people can look into a multi-car discount.
Individuals who have short commutes or take the train may consider applying for a low-mileage discount.
It's no surprise that it is expensive to insure new drivers, but teens can reduce their coverage costs by maintaining a B average with the "good student" discount. Likewise, students who live more than 100 miles away from home while they are at college can also apply for an additional price reduction.
Customers who do not want to worry about insurance payments each month can pay upfront and receive a "paid-in-full" discount.
AAA members can qualify for a discount by simply having proof of membership.
The insurance professionals at Ross Insurance understand that obtaining comprehensive coverage can be costly, but they know that adequate auto insurance in Massachusetts is essential in order to save money in the long run. The team encourages local drivers to contact the agency in order to discuss their potential insurance savings. Ross Insurance is only a call, click or drive away!
About Ross Insurance Agency, Inc.:
Proudly located in Holyoke Massachusetts, Ross Insurance Agency is dedicated to serving the insurance needs of local individuals, families and businesses. Since 1925, Ross has been committed to fostering a positive reputation for their agency; striving to emerge as a leading coverage provider, above all other Massachusetts insurance companies. Ross specializes in providing superior Auto, Home, Business, Group and Life Insurance to residents across the state; in addition to various specialty insurance solutions.
###