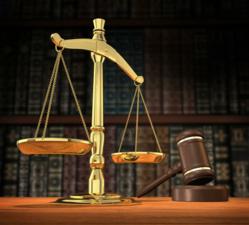 The Law Offices of Kyle Norton, PC an experienced and principled law firm that genuinely wants to help.
Islandia, NY (PRWEB) December 07, 2011
The lawyers of the Law Offices of Kyle Norton, P.C. have more than 60 years of cumulative experience. They provide comprehensive services in focused practice areas, including—
-Bankruptcy— Our bankruptcy attorneys in Long Island regularly work on all three basic types of bankruptcy that are available to debtors:
◦Chapter 7 filing— Our Chapter 7 bankruptcy attorneys assist with this filing where a trustee is appointed to pay off your creditors by liquidating assets to pay off some of the debt and discharge the rest.
◦Chapter 11 filing—This type of bankruptcy filing is when our Chapter 11 bankruptcy lawyers assist businesses in reorganizing the financial structure of their operations.
◦Chapter 13 filing—This bankruptcy filing is where our Chapter 13 bankruptcy lawyers assist a wage earner in proposing a plan, administered by a trustee, to pay creditors in part or full over time.
-Residential & Commercial Foreclosure Defense—As leaders in handling mortgage, our Long Island foreclosure attorneys create effective yet affordable options for homeowners fighting to keep their homes. Our residential & commercial foreclosure lawyers negotiate with creditors in an effort to avoid foreclosure of commercial property.
-Debt settlement and consolidation—In trying economic times, it is all too easy to run up overwhelming credit debts. Our debt consolidation attorneys devise payment plans and can often negotiate so that you'll end up paying less than you owe now.
-Elder law— Our elder law lawyers have extensive experience advising on the best and most affordable options for elder housing, healthcare, guardianships, and other personal financial issues.
-Trusts and estates—Our trusts & estates planning attorneys provide solid, insightful counsel in planning for wealth preservation, smooth business succession, and efficient transfer of family assets.
Browse the Law Offices of Kyle Norton, PC site to cull simple answers to complex problems and come to a swift resolution to your legal troubles regarding Foreclosure Defense, Bankruptcy (Chapter 7, 11, 13), Exit Strategies (Short Sale, Cash for Keys, Dee-in-Lieu), Commercial/Residential Modifications, Credit Card Litigation, Foreclosure Litigation, Elder Law and Trust & Estates(Wills, Probate).
The overhauled site was designed with the user in mind to quickly access vital legal information. The new site is chock full of effective strategies to keep homes out of foreclosure, wipe the slate clean of all debts and begin the process of rebuilding credit. In just a few short minutes a realistic plan will begin to take shape on how to avoid foreclosure, manage debt or lower monthly mortgage payments.
###