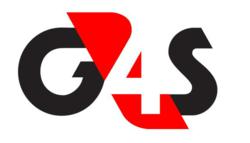 This contract enhances the reach of one of the leading practices in insurance and fraud investigations," said Michael J. Malone, President, G4S Compliance & Investigations. "G4S and XL remain committed to fighting insurance fraud around the world."
Raleigh, NC (PRWEB) December 06, 2011
G4S Compliance & Investigations (G4S) has contracted with XL Group, plc's Global Claims group for the first-of-its-kind, multi-year, global investigations contract. The contract comes after an eight-year partnership between the organizations in the U.S. that now extends internationally.
As part of the global contract, G4S will handle all investigations for XL domestically and internationally. XL will utilize a customized offering of G4S' core products and services including: Surveillance, Claims, Fire Origin and Cause Investigations, Special Investigations Unit (SIU), Anti-Fraud Training and Compliance, Property Loss Appraisals and Investigations of Suspicious Claims.
XL will have access to G4S' technology platform including: G4S® CaseTrak™, ezReferral, Digital Dashboard and Outcome Reporting, which will allow XL to easily manage every facet of the investigation and provide real-time case details and results while capturing return on investment for all investigative activity regardless of where the investigation is performed.
As the challenges and risks of global businesses grow, regulatory agencies and prosecutors worldwide are becoming more vigilant in rooting out fraud and corruption. In this environment, organizations must remain informed and proactive with robust investigation and compliance programs. From New York to New Delhi, Boston to Beijing, G4S continues to provide superior skills and services to clients all over the world in an easy-to-manage and cost-effective way.
"In today's global business environment, where complex regulatory investigations know no boundaries, clients demand a partner that not only has the breadth of talent and coverage to meet their needs, but also the depth of knowledge that only comes from working in a market for many years," said Michael J. Malone, President of G4S Compliance & Investigations. "With this international contract, G4S will further enhance the reach and scale of what is already one of the leading global practices that specialize in insurance and fraud related investigations. Together, G4S and XL remain committed to fighting insurance fraud around the world."
"After developing a relationship with G4S, we are proud to take the next step and implement a global contract," said Paul Tuhy, Global Head of Claims for XL's Insurance segment. "The on-going collaboration between G4S and XL ensures that we continue to lead the way in claims management. We remain competitive by retaining our existing customers and quickly mitigating claims allowing for full accountability and ROI metrics across the entire globe. We look forward to growing and expanding our relationship with G4S to include the overseas markets."
For more details contact:
Amy Ricciuti
Director of Marketing and Communications
G4S Compliance & Investigations
800.927.0456 ext. 2217
http://www.g4s.us/investigations
About G4S Compliance & Investigations
G4S Compliance & Investigations is a global provider of enterprise investigation management solutions. Our value added solutions include: Insurance, Commercial and Government Risk Solutions. G4S offers a unique combination of best-in-class investigation experts, compliance and technology to provide users with customized investigation solutions uniquely tailored to meet their needs. For more information visit: http://www.g4s.us/investigations.
G4S plc
G4S is the world's leading security solutions group, which specializes in outsourcing of business processes in sectors where security and safety risks are considered a strategic threat.
G4S is the largest employer quoted on the London Stock Exchange and has an additional stock exchange listing in Copenhagen.
G4S has operations in more than 125 countries and more than 635,000 employees. For more information on G4S, visit http://www.g4s.com
###