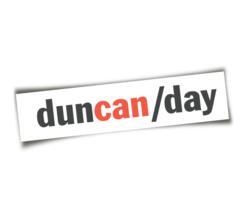 Dallas, Texas (PRWEB) December 06, 2011
Duncan/Day Advertising, a Dallas area full-service advertising and marketing agency, has received another Woman Business Enterprise (WBE) Certification from the National Women Business Owners Corporation (NWBOC).
NWBOC was created to increase competition for corporate and government contracts through implementation of a national certification program for women business owners. In order to obtain WBE status, businesses are subject to a professional and thorough review process, including full application assessment and on-site visits.
With its status as a NWBOC member and WBE-certified company, Duncan/Day adds to its list of minority-owned business awards and certifications, including: Disadvantaged, Women-Owned Business Enterprise Certification from the North Texas Regional Certification Agency (NCTRCA), the Plano Chamber of Commerce Fred Moses Minority Business Development Award, full certification from the Women's Business Enterprise National Council (WBENC), as well as Historically Underutilized Business (HUB) recognition by the State of Texas.
About Duncan/Day
Duncan/Day is an award-winning, certified women-owned, fully integrated communications firm with more than 25 years of experience. The Dallas-based agency works with a variety of local and national clientele, offering services in all areas of advertising, marketing and public relations.
About NWBOC
The NWBOC was established in 1995 for the purpose of increasing competition for corporate and government contracts through implementation of a pioneering economic development strategy for women business owners. NWBOC is a national 501(c)(3) not for-profit corporation and national certifier providing WBE Certification.
###