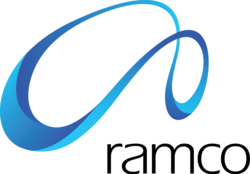 Lawrenceville, NJ (PRWEB) December 08, 2011
Ramco Systems, a leader in Enterprise Applications, announced today the go-live of their newest suite of software for Equipment Rental Management (ERM) for the rental and leasing industry at the Coast Crane Company subsidiary of Essex Rental Corporation.
"We completed the first phase of the installation of information systems at Coast Crane, allowing the company to operate a single ERP system platform across Essex Rental Corp. The new system allows us to meaningfully improve the management of Coast Crane's asset portfolio and ensure that they are maximizing both rate and utilization of the fleet and operating in a cost effective manner," said Martin A. Kroll, Sr. Vice President / CFO of Essex Rental Corporation.
"Ramco's Equipment Rental Management software will increase operational efficiencies throughout the organization. Equipment utilization real-time tracking, revenue and control operational costs analysis at all levels as well as greater control over inventory and procurement translates into better customer service at a reduced cost. We would like to congratulate the Team at Coast Crane for working diligently towards a smooth transition which allowed for the go-live period of less than 5 months. We are very happy to add Coast Crane to our customer base." said Richard Hercus, Director of Sales-ESG, Americas, Ramco Systems Corporation.
About Coast Crane
Coast Crane's operations include Rental, Service and Sales of equipment and spare parts. The fleet includes rough terrain cranes, boom trucks, tower cranes, and other lifting equipment. Products are rented or sold through a regional network including 13 branch locations and covering over 3,000 customer accounts. The Ramco ERM solution is implemented and operational in all branches across USA and Canada. http://www.coastcrane.com
About Ramco
Ramco Systems, part of the $952 million Ramco Group, with locations in the USA, Canada, Europe, Middle East, Africa, Singapore and India, has over 950 + global customers running its business-process, web-centric enterprise suite of applications and is the world's largest provider of Rental Management Application, Manufacturing and Logistics software solutions Aviation Maintenance & Engineering (M&E) and Maintenance Repair & Overhaul (MRO) and Manufacturing software solutions among others.
Ramco's Enterprise Rental Management application is an integrated, enterprise scale, end-to-end solution that caters to the business needs of any rental provider. Ramco's customers include Essex Crane Rental, Al-Faris Rental, Reliance Energy and Torrent Power, amongst others.
For more information, visit Ramco online at http://www.ramco.com/rentalmanagement/
Contact: Ramco Systems – Agata Gogolewska: (305)-538-8499 agatag(at)rsc(dot)ramco(dot)com
# # #