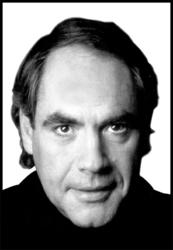 When it comes to being funny, anyone can tell a joke. Telling it the right way and making people laugh again and again is something only a gifted few can do. Robert Klein has been doing it for decades. - Examiner
New York, NY (PRWEB) December 06, 2011
On Sunday, December 11, 2011, Comedian Robert Klein (accompanied by Musical Director Bob Stein) will perform at a fundraiser for the Joseph Kushner Hebrew Academy in Livingston, NJ. The event will also include a Donor Drive for the Gift of Life Bone Marrow Foundation, sponsored by Pioneers For A Cure - Songs To Fight Cancer.
The performance will take place at 7:30 PM with a dessert reception to follow, at the Dr. Morris Epstein - Bernard Stein Auditorium, 110 South Orange Avenue in Livingston.
Event attendees between the ages of 18 and 60 and in general good health are invited to have their cheeks swabbed by the Gift of Life Foundation to join the worldwide registry for patients in need of bone marrow transplants.
For more information about the event or to purchase tickets, please click here.
Robert Klein is a forty-year veteran of Broadway, television, and film. Born in the Bronx, he was a member of the famed "Second City" theatrical troupe in Chicago. He was nominated twice for Grammy Awards for "Best Comedy Album of the Year" for his albums "Child of the Fifties" and "Mind Over Matter." He received a Tony Award nomination for Best Actor, and won a Los Angeles Drama Critics Circle Award for his performance in the hit Neil Simon musical, "They're Playing Our Song." In 1993, Klein won an Obie and the Outer Critics Circle Award for Outstanding Performance by an Actor in Wendy Wasserstein's, "The Sisters Rosensweig."
In 1975, Klein was the first comedian to appear in a live concert on Home Box Office. He has gone on to do nine one-man shows for HBO. Klein released "Robert Klein: The HBO Specials 1975-2005," a collector's DVD box set to critical acclaim. His most recent special for HBO, "Robert Klein: Unfair and Unbalanced" aired on June 12th, 2010 and is also available on DVD.
Among dozens of starring and guest-starring roles on television, he co-starred in the hit NBC series, "Sisters," and recently has a recurring guest-starring role on "Law and Order." He regularly appears on talk-shows, making more than 100 appearances on "The Tonight Show" and "Late Show with David Letterman" alone. Klein has also appeared in many notable films including, "Hooper," "The Owl and the Pussycat," "Primary Colors," "People I Know," "Two Weeks Notice," and "How to Lose a Guy in 10 Days," and "The Back-Up Plan" with Jennifer Lopez.
Pioneers For A Cure - Songs To Fight Cancer is the largest showcase of cancer charities on the web. Called '[A] stellar model of artist-driven grassroots philanthropy' by National Geographic, the non-profit project records public domain songs, reinterpreted and made available for donations of as little as $1.99. This treasure trove of over 100 songs has been recorded by dozens of artists from around the world including Suzanne Vega, Ben E. King, Tom Chapin, Tom Verlaine, Matt White and David Broza. Fine artist Mira Sasson has painted the Pioneer Portraits of the singers, which are made available as US Postage Stamps to fight cancer. Proceeds from song downloads are donated to artist-selected cancer charities such as the American Cancer Society, St. Jude Children's Hospital, the Breast Cancer Research Foundation, and Susan G. Koman for the Cure.
Please contact Pioneers For A Cure for more information, reviews and other press requests.
###