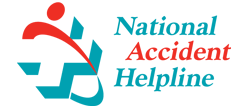 We would urge everyone to be extra cautious when buying electrical decorations. Go to well known retail stores that comply with EU regulations
(PRWEB UK) 7 December 2011
Christmas is just round the corner. For many enthusiasts, fairy lights are the ultimate way to get into the festive spirit but National Accident Helpline, a provider of no win no fee solicitors throughout the UK, is reminding people to follow basic safety procedures.
According to the Royal Society for the Prevention of Accidents (ROSPA), around 80,000 people suffer accidents and injuries in their homes during the Christmas holidays each year. Many of those happen as a result of faulty fairy lights.
Beth Powell, National Accident Helpline consumer director, said: "We understand that this time of year can be a very expensive one – we all want bargains when buying decorations but if you're not careful the reality could be fatal.
"We would urge everyone to be extra cautious when buying electrical decorations. Go to well known retail stores that comply with EU regulations and follow our simple guide below to ensure you and your family stay safe this Christmas."
Decoration safety guide:

Buy Christmas lights from reputable stores where basic safety standards should be assured.
Never leave Christmas lights on when you leave the house or at night when you are sleeping - the lights could short out and start a fire.
Never use electric lights on a metallic tree, if the lights are faulty, a person touching the branch could be electrocuted.
Ensure outdoor lights are firmly secured to trees and walls, using only insulated fastenings.
If you think there might be an electrical problem, no matter how small, don't take a chance. Stop using them immediately and return them to the shop you bought them from.
The fact is, not all accidents can be avoided, no matter how careful you are. A product which is sold to you in an unsafe condition could also be the cause of an accident in your home. If you find yourself injured in an accident that wasn't your fault and would like to find out about your rights, get in touch with a legally trained advisor who will be able to offer you advice. National Accident Helpline has a nationwide network of no win no fee solicitors and has been helping people to seek justice for their injuries for over 18 years.
###