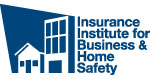 From a wildfire risk perspective, when these winds are blowing, there is rapid fire spread and the fire is very difficult to control.
Tampa, FL (PRWEB) December 05, 2011
The Insurance Institute for Business & Home Safety (IBHS) reminds property owners in Southern California that wildfires are one of the biggest threats posed by Santa Ana winds.
According to the National Weather Service, Southern California will receive another powerful blast of Santa Ana winds today with gusts reaching over 60 mph.
"Santa Ana winds are generally warm and dry, creating tinderbox conditions, but even when temperatures are cooler, they can be a problem" said Dr. Steve Quarles, senior scientist at IBHS. "From a wildfire risk perspective, when these winds are blowing, there is rapid fire spread and the fire is very difficult to control."
Santa Ana winds were blamed for fueling the fast-moving Witch Creek Mega-Fire in San Diego County in October 2007, which ultimately caused $1 billion in property damage. The Witch Creek Fire and other significant wildfires in Southern California have destroyed thousands of residential and commercial properties in the past several years.
There are three threats or exposures that a building can experience during a wildfire: windborne embers (also known as firebrands); radiant heat; and, direct flame contact. When considering the vulnerability of a home or business to wildfire, property owners should evaluate and address all of these potential exposures, and work to reduce vulnerability to each.
"Ember exposure is considered the most important risk, because most building ignitions have been attributed to them," said Dr. Quarles. "Embers can ignite building components and contents directly, or ignite vegetation and other combustible items adjacent to or near a building. This then can result in a radiant heat and/or direct flame contact exposure.
"Homes built on, or at the top of, a slope can be more vulnerable to wildfire because of increased fire threat resulting from fire burning up a slope and the elevated wind speeds during Santa Ana conditions. In this case, avoiding direct flame contact exposure may require increased defensible space around the home," Quarles explained.
Fortunately, it is possible to significantly reduce the likelihood of damage from a wildfire. IBHS provides residents and business owners with a Wildfire Retrofit Guide – Southern California Edition, which addresses the unique building styles and characteristics found in that area. The guide also includes information about how to create a wildfire-resistant landscape. Property owners can use the Wildfire Risk Assessment Checklist at the end of the guide to determine the retrofit projects they want to undertake, and use the cost estimator in the checklist to help prioritize the projects they can do now and those that should be part of future maintenance and renovations.
In March, IBHS conducted the first-ever full-scale wildfire ember storm demonstration at the IBHS Research Center in South Carolina. This demonstration was part of a building science initiative designed to illustrate how easily some commonly used materials and items near or on houses can ignite from embers, and what homeowners can do to better protect their homes.
For example, property owners can prepare for wildfires by cleaning up dead vegetation around the property, in gutters and on the roof. Find out other ways to reduce wildfire risk with guidance from IBHS at http://www.disastersafety.org/wildfire.
To arrange an interview with IBHS, contact Joseph King at 813-675-1045/813-442-2845, jking(at)ibhs(dot)org or via direct message on Twitter @jsalking.
Visit http://www.DisasterSafety.org for more information about how to make your buildings more resistant to a variety of disasters, big and small. Follow IBHS on Twitter at @DisasterSafety and on Facebook.
About IBHS
IBHS is an independent, nonprofit, scientific and educational organization supported by the property insurance industry. The organization works to reduce the social and economic effects of natural disasters and other risks to residential and commercial property by conducting research and advocating improved construction, maintenance and preparation practices.
###