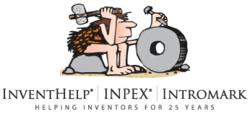 Pittsburgh, PA (PRWEB) December 07, 2011
InventHelp®, America's largest invention submission company, announces that one of its clients, an inventor from California, has designed a combination of baby wipes and a diaper in a resealable bag for convenience. This invention is patented and a prototype is available.
"Forgetfuls" could ensure that parents or caregivers always have a diaper and wipes together – no more running around the house because the diapers aren't where the wipes are. While on the go and away from the boxes of diapers and wipes parents or caregivers have sitting at home and when they have forgotten their diaper bag, "Forgetfuls" would allow the parent/caregiver, when the need arises, to purchase only what they need – 1 diaper, 3 wipes and a reusable resealable bag that is used to sanitarily dispose of the soiled diaper and wipes. "Forgetfuls" also would save space and help reduce clutter in a diaper bag.
"Forgetfuls" would be a packaging modification that would include a standard disposable diaper with three wipes. The diaper and wipes would be contained in a plastic bag that features a closure similar to plastic food-storage bags, which would provide a resealable bag to dispose of soiled items. The wipes could be contained in a sealed packet attached to one side of the diaper. Produced in different diaper sizes for growing babies, "Forgetfuls" could also be offered in a variation for incontinent adults.
InventHelp® is attempting to submit the invention to companies for review. If substantial interest is expressed, the company will attempt to negotiate for a sale or royalties for the inventor. For more information, telephone Dept. 08-RLN-237 at (800) 851-6030. Manufacturers interested in reviewing additional inventions and new product ideas can contact InventHelp's marketing partner Intromark by filling out an online request to review new product ideas here.
# # #