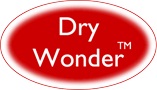 To ensure a professional video, we engaged filming specialists Amber Film
London, United Kingdom (PRWEB) December 06, 2011
To celebrate the completion of their new video, Dry Wonder is running a special offer with Discount Vouchers that gives 50% off their Spot and Stain Remove and General Purpose Carpet Cleaner.
To get this offer follow http://deals.discountvouchers.co.uk/deal/national/dry?utm_source=i&utm_campaign=da3&utm_medium=email.
John Robinson of Dry Wonder said "The increasing use of video content online makes videos more important than ever before. Dry Wonder is a new Carpet Cleaner product and the creation of a professional video allows us to clearly show how the product is used. To ensure a professional video, we engaged filming specialists Amber Film, and we are delighed with the result".
DryWonder only recently launched in the UK, and already has had substantial interest. In response to the interest in the Dry Wonder Carpet Cleaner the business only recently decided to completely redeveloped the website into a more visually appealing style.
DryWonder only launched into this country a few weeks ago, it has had stubstanical interest. This interest even extended to the Britsh customs, who took so much interest in this dust mite eradicating white powder that they held onto it for quite some time.
DryWonder is essential in homes with children, pets or both. It is also essential in office environments especially where foot traffic is high. Dry Wonder ensures that your carpet remains truly clean and germ free. At the same time it revitalises carpets by training back its original colours. DryWonder eradicates the dreaded house dust mites that breed in mattresses, besides removing germs and harmful bacteria. DryWonder offers proven benefits to asthmatics and people suffering from allergies.
Dry Wonder is far more economic to use than water based alternatives, preserving the carpet indefinitely. Easy to use, just sprinkles DryWonder over the carpet and then brush the pure white granules into the carpet using a broom or brush. Leave for an hour then vacuum the carpet as usual.
visit: http://www.DryWonder.co.uk
or call John Robinson on 07773 818183
###