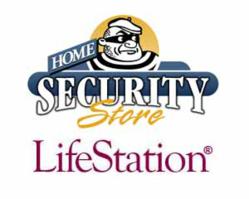 Riverside, California (PRWEB) December 06, 2011
Medical Alert Monitoring systems are one way which allow an aging person to live at home freely and independently, knowing that help is only a push button away, so says Home Security Store President Stacey Winn.
"Living in the comfort of your own home is a big deal for many aging seniors. We and LifeStation recognize that and Home Security Store chose LifeStation because it has been a leader in this market for years. A LifeStation medical alert monitoring system gives independence to not only the elderly, but to their caregivers as well," said Winn.
Winn's remarks come as her company, online retailer Home Security Store, partners with LifeStation to provide medical alert systems, which give elderly people and the disabled the ability to live at home alone, but still provides peace of mind for concerned relatives.
There are many Personal Emergency Response Systems (PERS) to choose from. If you do an online search, dozens of different companies will be displayed, but not many are as affordable, well recognized, or as responsible as Medical Alert Monitoring from LifeStation. We are excited to be partnered with Home Security Store, so says LifeStation Director of Business Development, Bill Lyon.
"A medical alert system is only as good as the monitoring center behind it. With LifeStation, all monitoring is provided by LifeStation employees at our own UL Listed monitoring center. No monitoring is outsourced," said Lyon.
When making any decisions regarding a loved one, particularly a senior, flexibility is important as circumstances can change unexpectedly, says Lyon. "For this reason, LifeStation allows customers to cancel at any time with no additional fees and does not require any long-term contracts."
A medical alert system from LifeStation costs less than $1 per day and always includes free equipment, free shipping and no start-up or other hidden fees.
How the Medical Alert works is simple, says Winn. –
1. Press the help button and you will be instantly connected to a certified LifeStation Care Specialist.
2. Care Specialists will assist you any time of day from LifeStation's own UL Listed monitoring center.
3. LifeStation contacts emergency services, friends, and family. The medical alert console allows for 2-way voice communication with the monitoring center. A Care Specialist will stay on the line until help arrives.
Remember, as Winn puts it, nothing is as important as to have your family protected. Life Station and Home Security Store can help you do that.
About Home Security Store, Inc.
Home Security Store is the premiere online ecommerce website specializing in affordable DIY wireless and hardwired home alarms, security camera systems, fire protection, spy equipment, survival gear, and more. The company brings together highly-trained, professional technicians and a state-of-the-art product line to provide the most comprehensive security source found online. The company offers free and fast shipping, plus free tech support. For more go to http://www.homesecuritystore.com
###