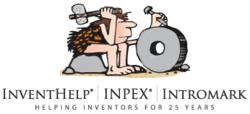 PITTSBURGH, PA (PRWEB) December 09, 2011
InventHelp®, America's largest invention submission company, announces that one of its clients, an inventor from Indiana, has designed a modified soap dispenser that includes a built-in timer. This invention is patented.
Hand washing is the number one way to prevent the spread of infection. Preventable hospital-acquired infections cost the economy from $17 billion to $29 billion annually. The "Clean Counts-Soap Dispenser" would ensure that individuals wash their hands for the appropriate length of time required to reduce the spread of bacteria and disease. Ideal for hospitals and other medical facilities, Clean Counts Soap Dispenser would reinforce the importance of proper hand washing, ultimately cutting down on healthcare costs by helping to prevent hospital- acquired infections. Clean Counts Soap Dispenser could also be used in the food and restaurant industry to promote hand washing compliance among food handlers. Great for use in schools and daycares, Clean Counts Soap Dispenser acts as a teaching tool for children while helping to prevent the spread of cold and flu. Clean Counts Soap Dispenser is suitable for use in any home as well as all public places.
The Clean Counts-Soap Dispenser would consist of a plastic soap dispenser that would resemble a conventional version, but would feature a digital display on the front, toward the top. When a user presses the lever down to dispense soap, it would trigger a timer that would count down on the display. Standard time is set for 20 seconds, but it could be changed to other settings in order to meet a facility's specific standards for hand-washing. The Clean Counts-Soap Dispenser could be produced in various shapes, sizes, colors and designs.
InventHelp® is attempting to submit the invention to companies for review. If substantial interest is expressed, the company will attempt to negotiate for a sale or royalties for the inventor. For more information, telephone Dept 10-INY-761 at (800) 851-6030.
Manufacturers interested in reviewing additional inventions and new product ideas can contact InventHelp's marketing partner Intromark by filling out an online request to review new product ideas here.
# # #