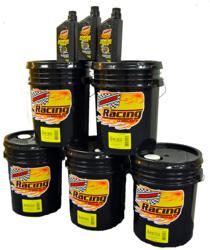 Indy is racing, and Champion Brands will be there in full force for the International Motorsports Industry Show
Indianapolis, IN (PRWEB) December 07, 2011
The IMIS Safety and Technical Conferences feature numerous industry experts, including former CART chief steward Kirk Russ, HANS device creator Dr. Robert Hubbard, Honda Performance Development Manager Roger Griffiths, 2011 Indianapolis 500 pole winner Alex Tagliani, NHRA Legend Lyn St. James, and three-time NHRA Top Fuel champion Larry Dixon.
Champion Racing Motor Oils products contain Champion's proprietary TVS® (Thermal Viscosity Stabilizer), special lubricity modifiers, and a premium level of anti-wear additives which includes a high quantity of ZDDP. These additives are proven to meet the lubrication demands of competition engines, create a tough film strength, which controls wear and provide more horsepower and torque in Dynamometer testing.
Champion Brands Classic Blue Flame® Performance Diesel Oil is a unique hybrid synthetic blend 15W-40 diesel engine oil that combines workhorse high-zinc performance additives, superior protection, advanced polymer technology, and high TBN, supported by a carrier blend of synthetic and conventional base fluids.
Champion 600 Series Racing Brake Fluid Dot 4 was developed for extreme racing applications where a dry boiling point exceeding minimum requirements is preferred. The Champion 600 Series Racing Brake Fluid is a high-performance brake fluid developed for severe duty racing applications under high heat and extreme pressure. This new-to-the-commercial market brake fluid is race proven by domestic and international top-tier teams.
Champion PowerShield® Break-In Motor Oil - Champion Brands, with the help of top engine builders, has developed an engine oil specifically formulated to reduce the potential of engine failure during hard break-in. The new formulation is based on the performance achievements of Champion Brands current PowerShield® Engine Assembly Lube & Oil Booster product.
Champion Classic & Muscle Motor Oils - Champion Brands has developed full synthetic and synthetic blend motor oils for the classic, vintage, hot rod, and muscle car market. These "purpose built" Motor Oils are designed to protect high performance engines by replacing the vital additives that have been removed from current API spec oils.
About IMIS: The International Motorsports Industry Show is the United States' premier hardcore racing trade show. Attendees come from all levels of the sport. From NASCAR team owners to weekend road racers, IMIS attracts motorsports enthusiasts from around the globe. For more information about IMIS, go to http://www.imis-indy.com.
About the company: Champion Brands, LLC, is a globally recognized industry leader in specialty lubricants for over 55 years. Champion also produces and blends over 300 products including fuel, oil, engine additives, and lubricants for the racing, automotive, heavy truck, agricultural, industrial, and specialty markets. For more information about Champion contact your nearest Champion Distributor, or call Champion at 800-821-5693. Champion Brands, LLC; 1001 Golden Drive, Clinton, MO, 64735 or go to http://www.championbrands.com
###