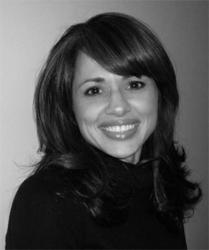 Altamonte Springs, FL (PRWEB) December 06, 2011
BioPlus Specialty Pharmacy(BioPlus), one of the nation's leading specialty pharmacies, announces today the hiring of Shelley Moore, R.N. as the Regional Director for Business Development in Tennessee.
Russell Gay, Chief Strategic Officer for BioPlus notes that "BioPlus' Best in Class Bleeding Disorders Program is a new high-touch intervention to provide care and support for the patient and caregiver, clear cost savings to the payer, and optimal clinical outcomes. Shelley is leading our program in Tennessee using her many years of support in the community and her nursing skills to improve the quality of life for our patients."
Moore is a Registered Nurse and brings six years of nursing experience, with a career specialty in Bleeding Disorders, to her position at BioPlus. Currently, she is completing her Master in Science in Nursing, with her education focus on the compliance and adherence needs of patients requiring prophylactic medication treatments. "My career passion is for the bleeding disorders community and having the opportunity to work with BioPlus is a perfect fit. I find it a privilege to build my career with BioPlus and the families and physicians within the bleeding disorders community," shares Moore.
About BioPlus Specialty Pharmacy
BioPlus is a pharmacist-owned, VIPPS accredited, national specialty infusion pharmacy providing high-touch services and specialty pharmaceuticals for patients with chronic diseases such as hepatitis, bleeding disorders, cancer, and other conditions. Licensed in all 50 states, BioPlus is one of the nation's largest independent specialty pharmacies. Accredited by the Community Health Accreditation Program (CHAP), patients can contact the Pharmacy toll free at 1-888-514-8082.
For information: http://www.bioplusrx.com or
Contact: info(at)bioplusrx(dot)com
###