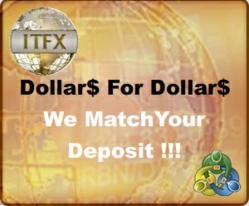 Hong Kong (PRWEB) December 06, 2011
In spite of the ongoing EU debt crisis, developed nations continue to experience growth and Western economies are improving; however growth translates into inflation and there will be a focus on increasing demand in the market. Backed by the Netherlands, US, and Germany and proposed by France, the EU did not sign on to an agreement but it signed on to some sanctions to proceed with a full embargo on imports of Iranian Crude Oil, according to a Bloomberg report from December 2011. ITFX explains that this embargo would put pressure on oil prices in Europe and disproportionately harm the weakest economies in the Euro Zone, such as Greece and Spain. As proclaimed in the December Bloomberg report, with Iran accounting for 5.7% of Europe's Crude Oil imports, experts at the FX trading company InvestTechFX believe that it would simply ferret out other markets in Europe if shut off.
Being a global commodity, prices of crude oil in Europe are governed by multiple variables and with other suppliers being wary of Greece's credit risk, Greece has stepped up its purchases of Iranian Crude Oil. The world's biggest exporter of crude oil, Saudi Arabia is selling its lowest-grade Crude Oil, according to Bloomberg Businessweek, at record premiums to buyers in China and other Asian countries like Japan and India who desperately need it, as also explained in a Reuters report. Forex experts at ITFX feel that this dependency on a single producer might put pressure on these countries to its Western military and political allies if Europe were to sign on to an embargo.
A recent article by the US Gold Bureau explains that South Korea's central bank took its total reserves to 54.4 tons at of the end of November after 15 metric tons of gold from the London gold market in several lots last month. This is yet another bullish flag for the bullion market. ITFX experts feel that the possibility of a double-dip recession poses a significant risk to mitigate climate change and secure energy supplies.
InvestTechFX creates customizable, intuitive, efficient, and sophisticated Forex trading tools that empower people to make correct decisions. As an industry leader of artificial intelligence software, the online Forex operators in the computerized trading industry have over 20 years of experience in the financial markets. Their top notch FX trading technology systems along with a detailed and comprehensive learning center enable people to understand the trends and developments in the Forex currency exchanges markets.
###