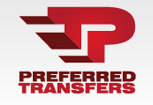 Tumwater, WA (PRWEB) December 06, 2011
Preferred Transfers, a full-service timeshare transfer and title closing company, is pleased to announce the release of their new corporate blog.
Preferred Transfers is a leading title and closing company that specializes in transfers of timeshares. When it comes to the sale or purchase of a timeshare, timeshare owners need to make sure that the legal process is handled accurately. Preferred Transfers has successfully handled the transfer process of thousands of resort timeshares and memberships around the world.
The new Preferred Transfers blog will be focused on educating customers and potential customers about the timeshare title transfer process in a section called, "Nuts and Bolts", sharing testimonials from satisfied former timeshare owners. Included in the blog will regularly feature posts on customer service. Preferred Transfers prides itself on outstanding service of their customers which sets them apart in the timeshare industry.
About Preferred Transfers
Preferred Transfers is the leading timeshare title transfer company in the world and has helped to facilitate the successful transfers of timeshares for thousands of properties. Their success is because of a commitment to customer satisfaction, attention to detail and providing the fastest and most accurate transfers available.
Preferred Transfers has become one of the most trusted and sought after title transfer companies because of undeniable experience and professionalism. For more information on title transfer work to be done for a timeshare, contact support(at)preferredtransfers(dot)com or call 360-705-0986.
# # #