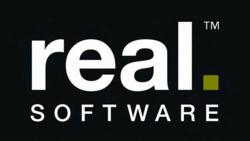 It is truly a relief to know that I can continue to depend on Real Studio as I have for the last 6 years.
Austin, Texas (PRWEB) December 06, 2011
Real Software, creator of object-oriented, cross-platform software development tools for Mac OS X, Windows, Linux and the web, today announced the latest version of its flagship product, Real Studio. The new Real Studio 2011 Release 4 – updating both the Web and Desktop Editions – contains more than 200 improvements and 26 new features, including greatly improved support for Cocoa on Mac OS X. Additionally, this release offers upgraded Linux support for printing and graphics.
"Using Cocoa in this release results in significantly faster graphics performance," offered Jon Ogden, owner of Just Add Software, LLC. "Under Carbon, my app would take 5 or 6 seconds to redraw a screen full of a large number of images and vector objects. Using Cocoa, these operations are nearly instantaneous."
"Real Software has made quick work in enabling Real Studio users to keep up with the myriad of changes in OS X for both Lion and the Mac App Store. This fact, as well as providing support for Cairo for Linux applications and insuring compatibility with the upcoming Windows technologies, keeps me developing with Real Studio for all three major platforms," commented Tim Jones, a longtime Real Studio developer and president/CTO of TOLIS Group, Inc. "It is truly a relief to know that I can continue to depend on Real Studio as I have for the last 6 years."
Real Studio 2011 Release 4 Features
Greatly Improved Support for Cocoa: Significant improvements have been made in this release on Real Studio's Cocoa-based Mac framework and many projects will now simply work when built with it. There are more than 60 Cocoa-specific bug fixes in this release. This feature is still officially labeled as beta until Real Studio 2012 Release 1.
Alpha Channels: Graphics now have support for opacity allowing colors to be drawn that are anywhere from totally opaque to completely transparent.
Improved Linux Printing: Linux printing at a high resolution can now be accomplished just as it would on Windows or Mac OS X.
Improved Graphics on Linux: Graphics on Linux now supports smoother drawing, anti-aliasing, translucency, and hardware acceleration.
Improved ODBC Support: Prepared Statements are now supported for ODBC which improves security.
Portuguese Support: The Real Studio IDE has now been fully localized into Portuguese.
Availability
Real Studio 2011 Release 4 is now available to all current and new Real Software customers. To download 2011 Release 4, visit http://www.realsoftware.com/download. All editions of Real Studio are available in a free 30-day trial edition.
About Real Studio
Real Studio is a full-featured cross-platform software development tool suited to creating a wide range of applications, from utilities to enterprise-class applications. Real Studio Personal Edition for Windows, Linux or Mac OS X is priced at $99 and is geared for hobbyists and students. Real Studio Professional Edition, required for cross-platform (Mac OS X, Windows and Linux) compilation, is $299. Real Studio Enterprise Edition, made for full-time developers, is priced at $995, and offers the ability to develop and deploy on Mac OS X, Windows, Linux, and the web. Real Studio Web Edition, the fastest and easiest way to create and deploy web applications, is now available and priced at $599.
About Real Software
Real Software provides Real Studio, a cross-platform web, desktop, and console development tool. Real Software was founded in 1996 and is based in Austin, Texas. For more information visit http://www.realsoftware.com or call 866.825.2114.
###